In order of appearance
Morgan O'Sullivan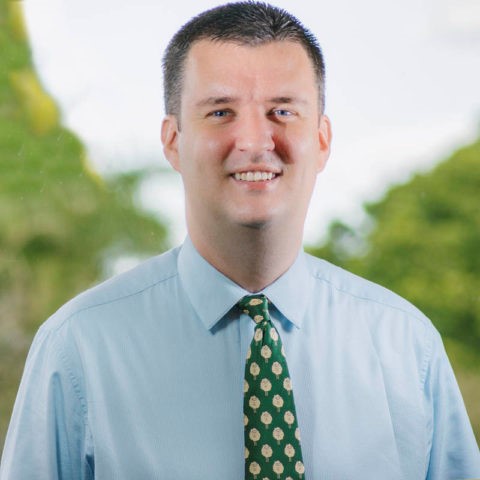 Dr. Morgan O'Sullivan is the Director of Student Financial Services Operation & Communications at Lynn University in Florida. Hailing from Ireland, Morgan graduated with a Bachelor of Commerce from University College Cork, National University of Ireland in 2000. He completed his MSc. (Commerce) in 2001 with a thesis titled "American Foreign Policy Intervention: A Case Study of Bill Clinton and the Irish Peace Process". He has also qualified as an elementary school teacher completing his Postgraduate Certificate in Education (Elementary) in London in 2004.
Morgan moved to Florida in the fall of 2004 and started working in Student Financial Services at Lynn University. He has worked in the sphere of financial literacy since 2004, designing, coordinating and running such programs throughout the university. He completed his doctorate in educational leadership which focused on the theme of financial literacy in May 2018. He has presented nationally at NACUBO and NASFAA, as well as at regional, state and local level.
He is married with three children and currently resides in Boynton Beach, Florida. He is a big Star Wars fan, Liverpool football club supporter, and likes to travel.
Amanda Wolosz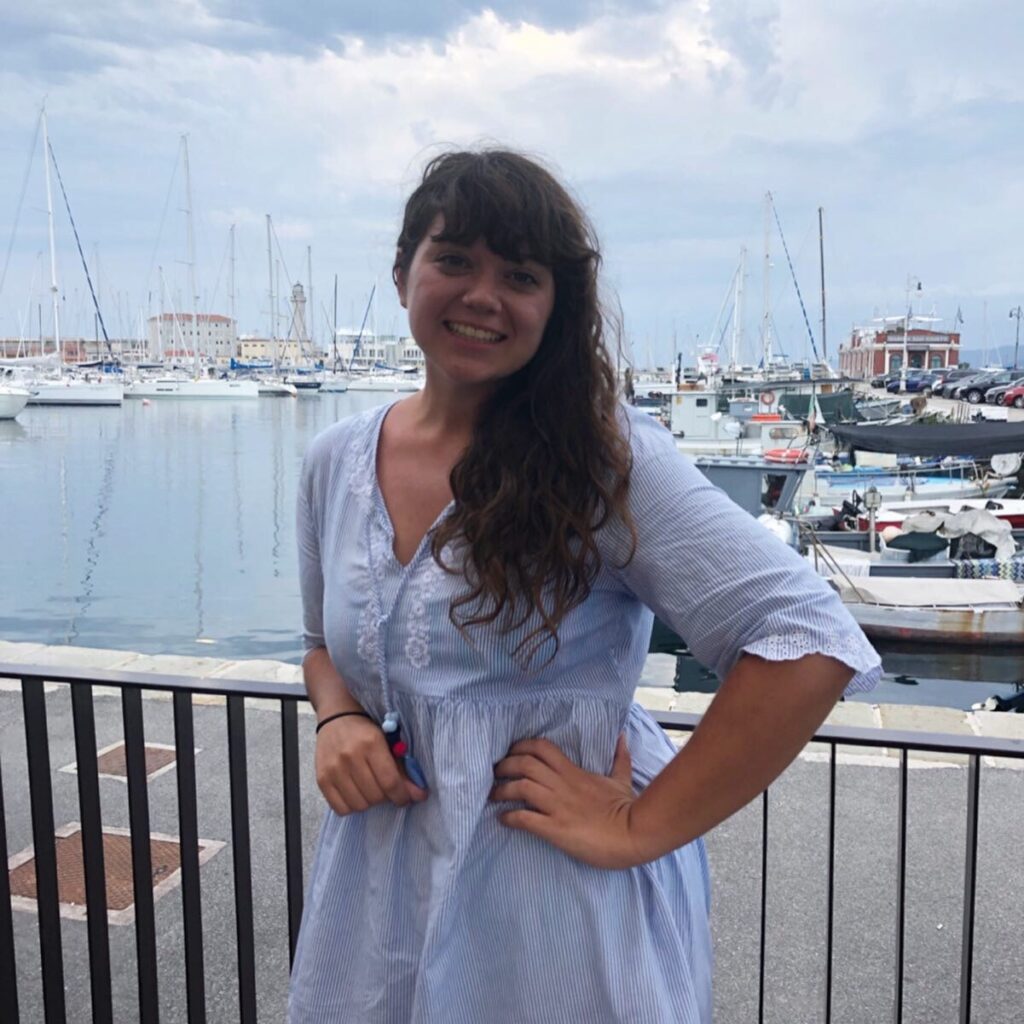 Amanda Wolosz, Financial Empowerment Manager, believes that financial literacy and confidence can help everyone improve their feelings about money.
As both a Certified Personal Finance Counselor and a Certified Financial Counselor for the City of New York, she has developed ways to integrate financial coaching into the workforce development model and trained the Grant Associates financial coaches.
She has a background in both finance and education, receiving a BS in Economics and Finance from the University of Alabama and teaching at the Marie Curie University in Lublin, Poland on a Fulbright Grant. Even back then she was helping her fellow grantees make budgets to ensure their stipends made it through the month!
Varun Gupta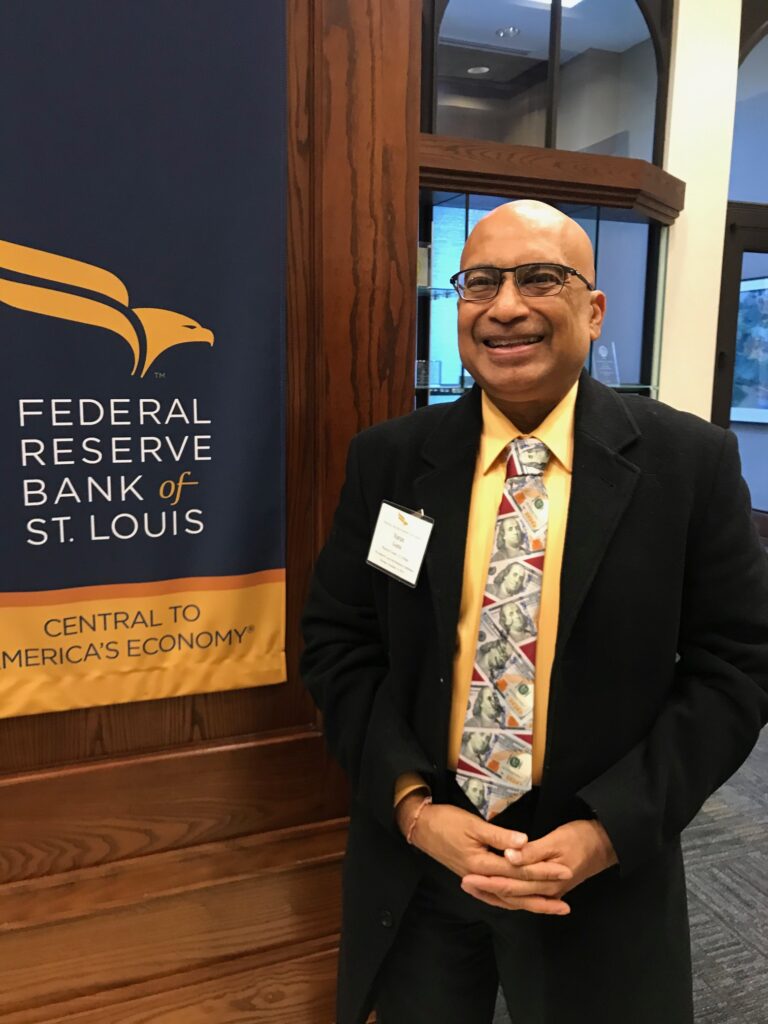 As a professor of economics and accounting at Wharton County Jr. College in Sugar Land, TX, Professor Gupta has more than a decade of virtual and in-person presentation experience.
To hone the skills needed to make complex topics more engaging and accessible to his audiences Professor Gupta stays up to date on current trends in business and finance by listening to the latest podcasts and reading the latest books, magazines, and newspapers covering all things finance and the economy.
He has an MBA and MS in Accountancy and Taxation and is the 2015 recipient of the Wharton County Jr. College Student Affairs Award, in which the students voted on their most impactful instructor.
In his spare time, Professor Gupta enjoys traveling and being active. He has completed over 75 half marathons and visited all 50 states twice. He is working on a third trip. Varun's wife is a pharmacist and he has two sons; no grandkids yet but he is "grandpaw" to the sweetest dog on the planet – Ellie the goldendoodle.
Susan Tachau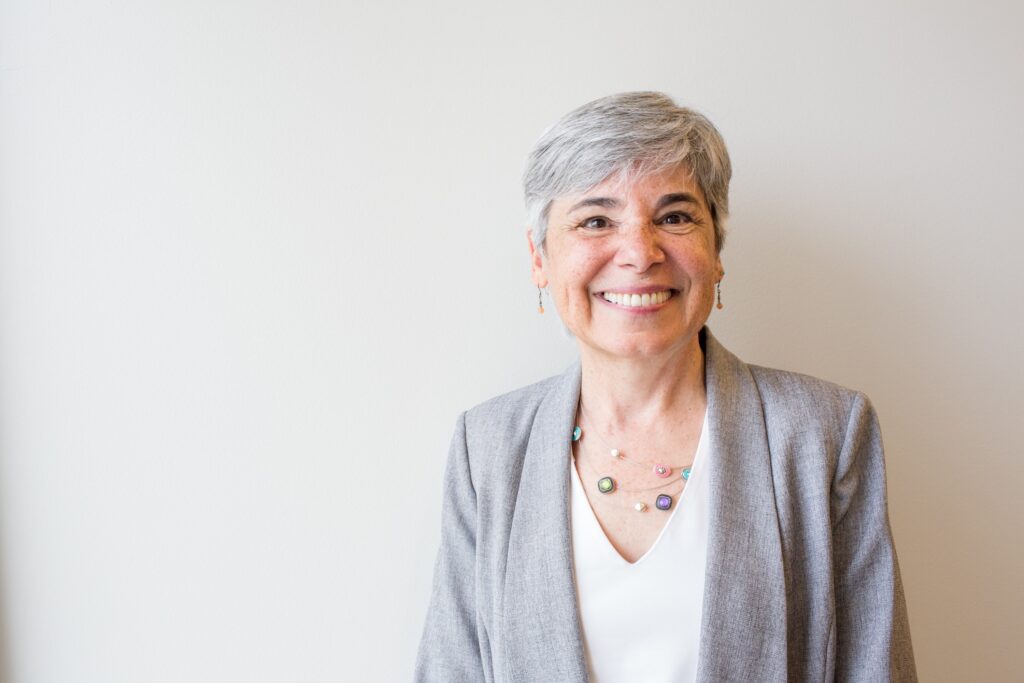 Susan Tachau is co-founder and Chief Executive Officer of Pennsylvania Assistive Technology Foundation (PATF), a statewide non-profit organization that provides education, financing, and advocacy for individuals with disabilities and older Pennsylvanians for the purchase of assistive technology. PATF is a state accredited and federally certified Community Development Financial Institution (CDFI). Since 1998, PATF has extended more than $42 million in loan extensions to 4,100 individuals with disabilities.
Susan co-authored the first-of-its-kind, award-winning, comprehensive financial education book and educator's guide for people with disabilities, Cents and Sensibility: A Guide to Money Management, and co-developed a companion website, StudyMoney.us. She developed a model financial education program for youth with disabilities who are transitioning into adulthood.
Susan serves on several Boards of Directors and advisory committees, including National Disability Institute, National Disability Finance Coalition, PA Statewide Independent Living Council, and the Technology Subcommittee of the National Council on Independent Living. Susan received a B.A. from Colorado College, a M.A. from Rutgers University, and a Doctor of Humane Letters, honoris causa, from Colorado College.
Robert Arnhold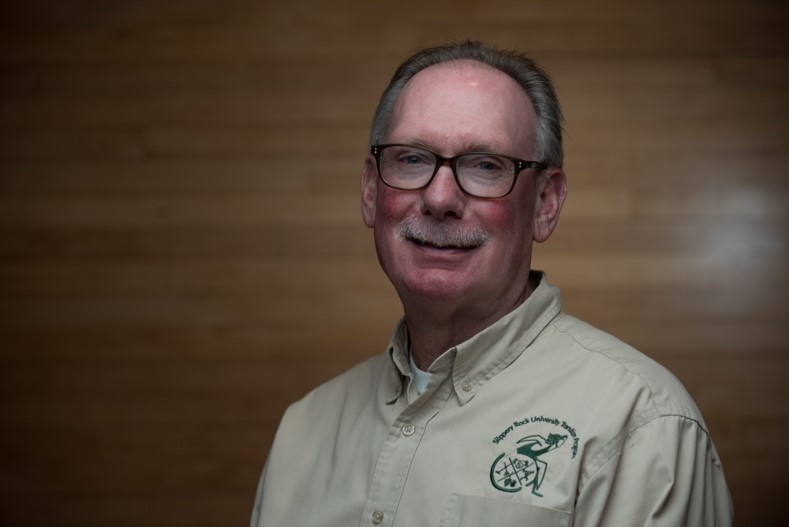 Dr. Arnhold recently retired as Professor Emeritus from Slippery Rock University (SRU) after 33 years, where he was responsible for starting the Adapted Physical Activity undergraduate and Master of Science Degree Programs, as well as several programs focusing on the independence and improved quality of life for persons with disabilities. These programs include the Transition Achievement Program (TAP) and the Rock Life Program. TAP provides high school students with intellectual and other developmental disabilities with job training, health and wellness initiatives, financial education, and an independent living curriculum. Rock Life offers students with disabilities the ability to attend postsecondary education, live on campus in a fully inclusive setting, and enjoy the college life as many of their peers do every day.
Dr. Arnhold is currently president of Growing Together Aquaponics, a job training, financial empowerment, and employment initiative for students with a disability in a community-based partnership with the North Country Brewing Company in Slippery Rock, PA. Dr. Arnhold is also the co-director of a pilot program, funded by the Pennsylvania Developmental Disabilities Council, that incorporates PATF's financial education curriculum, Cents and Sensibility: A Guide to Money Management, into Growing Together Aquaponics to help employees learn the skills necessary to be more in control of their finances and plan for their futures. He also consults regularly with the DREAM Partnership and Pennsylvania Assistive Technology Foundation on financial coaching and education for people with disabilities of all ages.
Susie Daily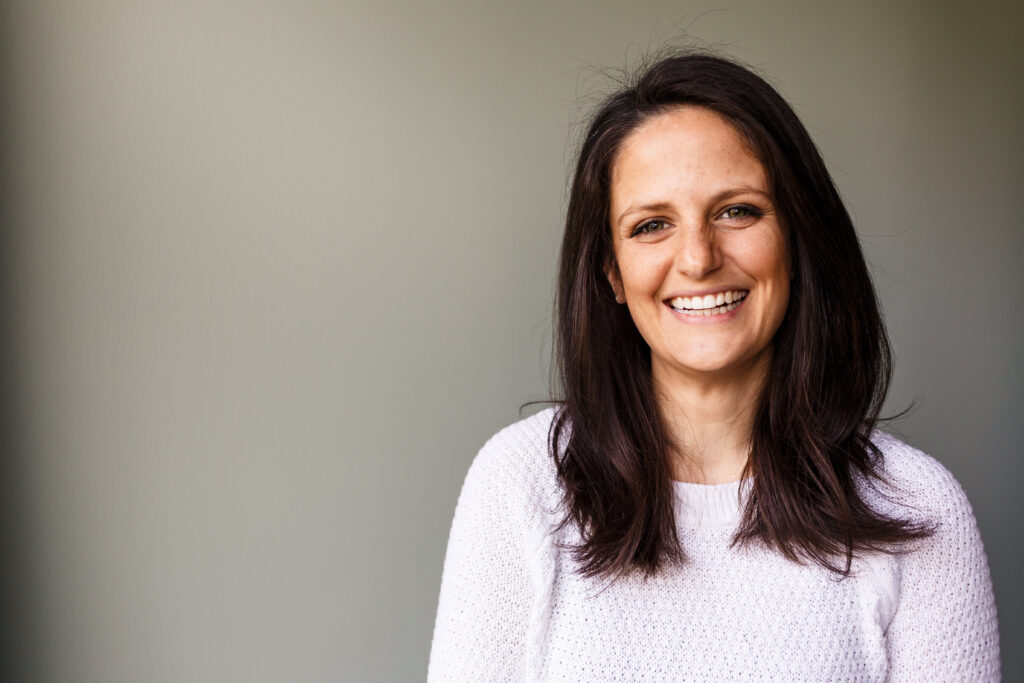 Susie Daily manages Pennsylvania Assistive Technology Foundation's (PATF) communications, outreach, publications, and websites. Together, with community partners, Susie creates digital and print materials to inform people with disabilities, their families, and caregivers about PATF's financial resources, education materials, and financial coaching designed for them.
Susie managed the production of Cents and Sensibility's 3rd through 6th editions, including the Spanish translation. Additionally, she managed the creation of the Educator Companion Manual and website StudyMoney.us, leading the website's first design and roll-out in 2017. Most recently, Susie led the rebuild of StudyMoney.us, creating a more inviting, interactive, and accessible financial education website for people with disabilities.
Susie received a B.A. in Psychology from Arcadia University, summa cum laude and psychology honors.
Mary Handiboe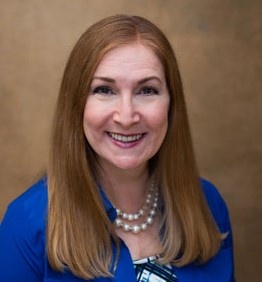 After a long history in theatre and academia, Mary Handiboe is having the time of her life spreading the good news of financial empowerment to the incredible individuals in the Kentucky Bluegrass.
As the Financial Education Supervisor with Commonwealth Credit Union, Mary enjoys working with several school and community partners to provide quality, engaging programming designed to encourage participants to thrive in their personal financial journeys.
When not working, Mary can be found doing puzzles, playing games with family, introducing her 13-year-old to must-see movies from the 80's and 90's, and procrastinating on housework.
Betsy Herndon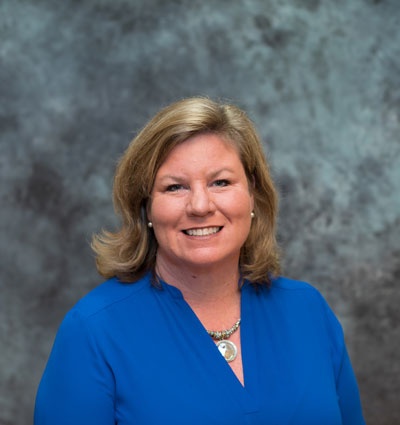 While Betsy Herndon may be considered somewhat new in the Credit Union World, she has plenty of experience working with people and businesses.
She has spent her entire career in Sales and Business Development, which means she loves people!After living away from KY for many years, she came back home and not only found her passion in the Credit Union movement, but she works closely with the University of Louisville helping to Better the Lives of the Students, Faculty and Staff, and Alumni.
As the Community Relations Supervisor for the Louisville Market, she will spend long days working with business, community partners and on campus, but there is always time to root on her Louisville Cardinals!
Steven Cullison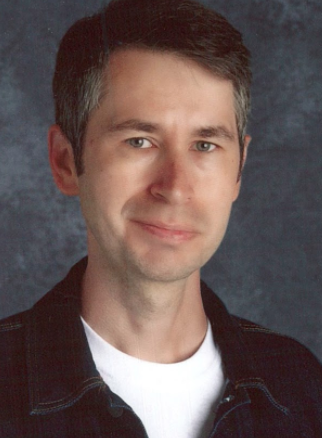 Steven Cullison teaches AP Economics and Philosophy at Edina High School in Minnesota.
He is a past winner of the Minnesota Secondary Economics Teacher of the Year Award (2019) and has coached teams to state championships in the Economic Challenge and finalists/winners in the Minnesota Federal Reserve Essay Contest.
Steven holds master's (Teaching) and professional (Educational Leadership) degrees from The University of St. Thomas, and a bachelor's degree in psychology from The University of Minnesota. He is licensed in social studies, school administration, and special education. Steven also serves as a racial equity trainer for his district.
Emily Schwartz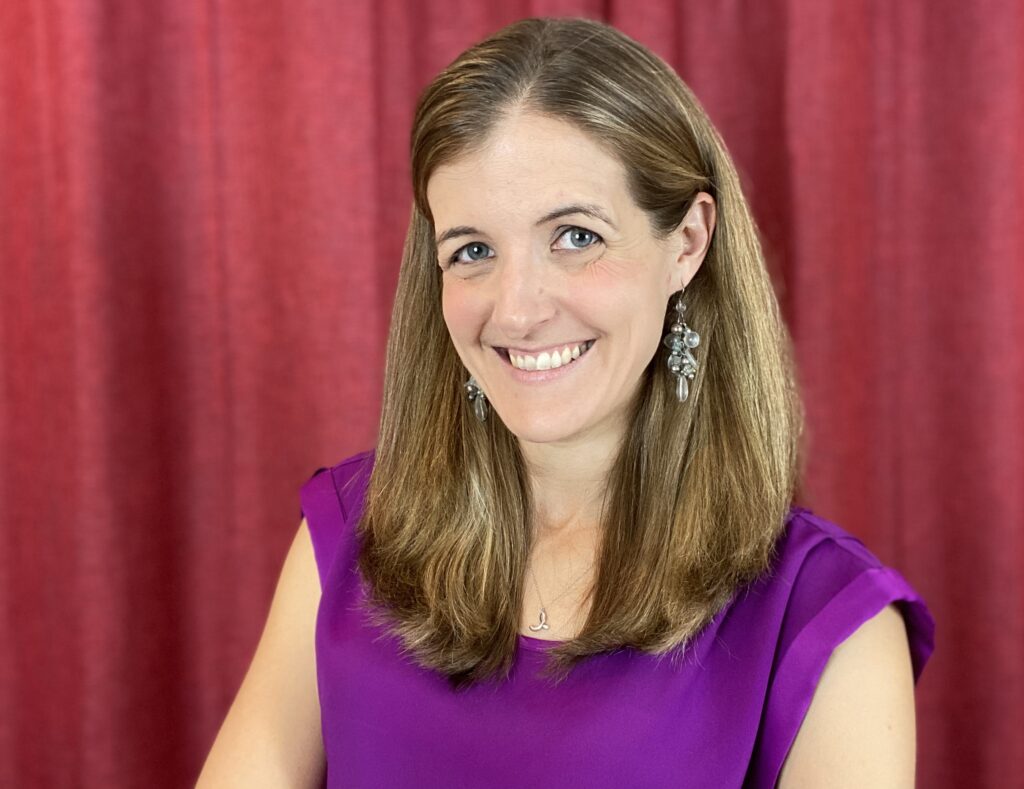 Sometimes called the Bill Nye of personal finance, Dr. Emily Schwartz has been a featured financial speaker at conference and college campuses across the country where she is praised for her energy, engagement, and ability to break personal finance concepts down into relatable chunks for sustained impact.
She holds a Ph.D. in education from Arizona State University and has classroom experience teaching at both the K-12 and collegiate level.
She currently runs the MoneyMoments financial education program sponsored by MidFirst Bank on the Arizona State University campus.
Katie Scofield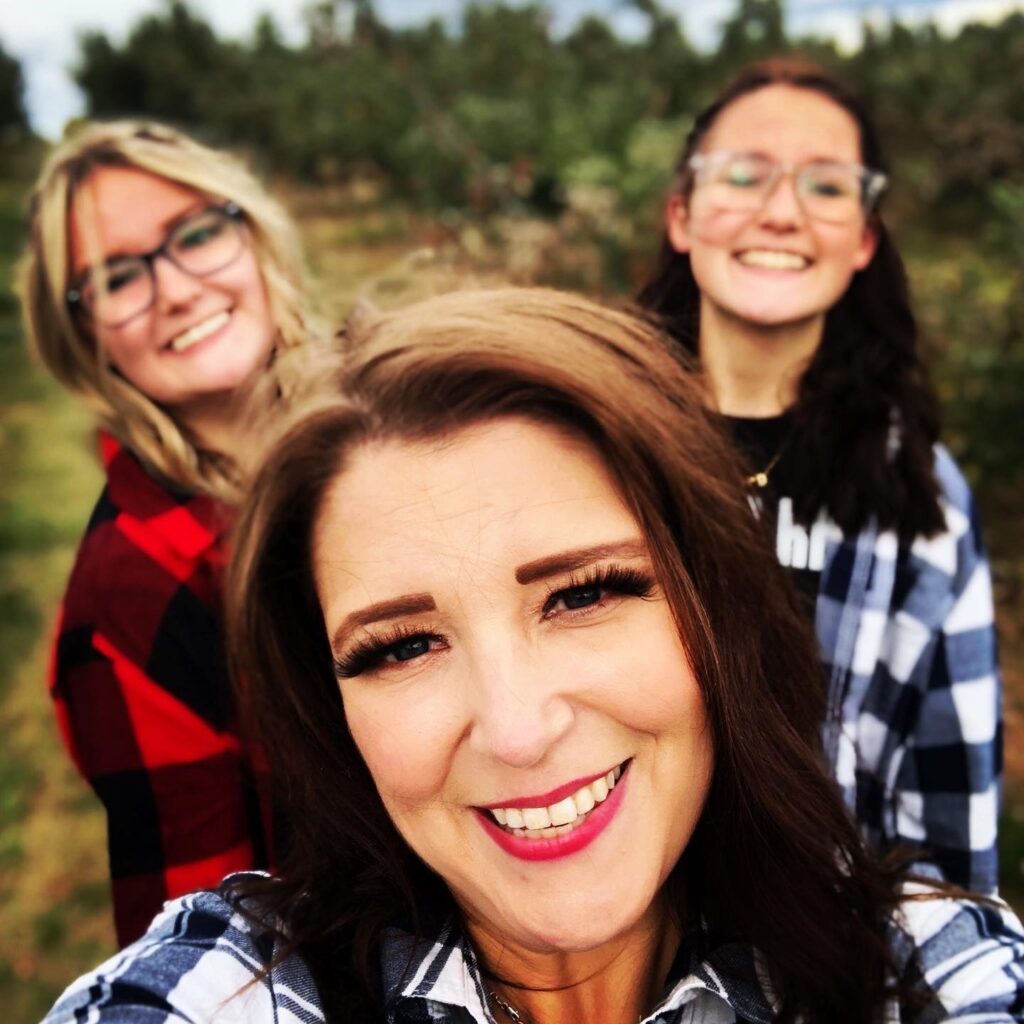 Katie Scofield has an extensive background in marketing, communications, public speaking, and personal finance and has overseen Numerica Credit Union's financial education program since 2014. She specializes in curriculum development and delivery, training, scholarship programming and event management. Katie's favorite part of her job is the time spent in the classroom teaching students of all ages how to be successful with their money. Katie has a bachelor's of science in communications from the University of Phoenix, a MBA from Western Governors University of Washington, and is a CUNA Certified Credit Union Financial Counselor. Katie has a passion for education and is excited to financially empower our next generation while encouraging current generations to build financial independence.
Katie has co-authored several financial education workbooks in her time at Numerica. These workbooks span a broad range of topics such as teaching your kids about money to buying a home. This body of work also includes the credit union's high school financial education workbook, $tarting off Right, which received the 2019 Children's Education Program of the Year award from the Institute of Financial Education. Katie also lead the creation and launch of the Numerica Scholarship program that awards $45,000 in scholarships to Numerica members each year. In 2015 Katie was recognized by Inland Business Catalyst as one of Spokane's "20 Under 40" professionals. She is very active in the community volunteering for many organizations including Spokane Fantasy Flight and Ham on Regal, a volunteer production for Ferris High School. Katie is the Vice President of the Spokane Public Schools Foundation and also serves on the Career and Technical Education advisory boards for both Spokane Public Schools and the Central Valley School District.
Katie is happily married and a mother to two beautiful teenage daughters. In her free time, she enjoys crocheting, baking, and spending time with her family and friends.
Colin Ryan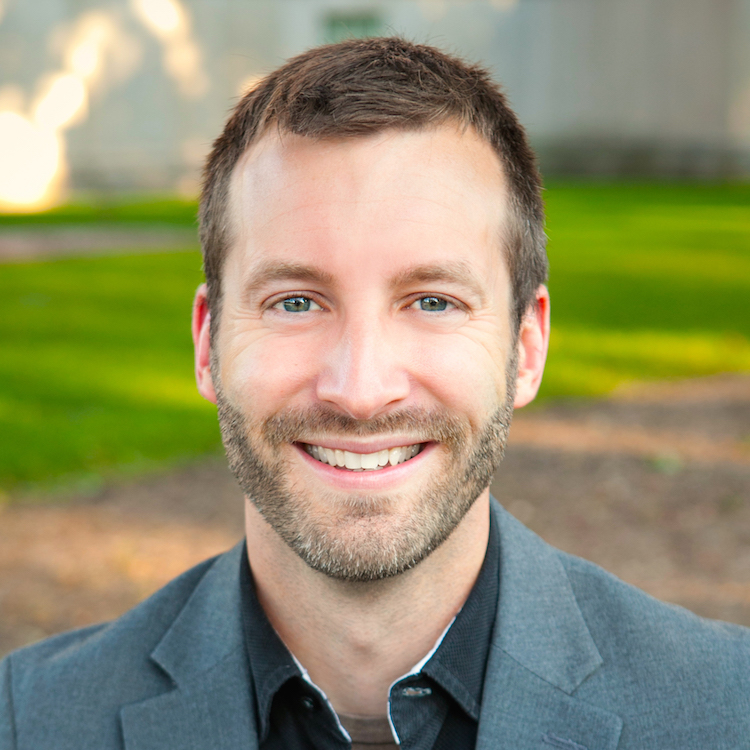 Featured everywhere from NPR to Moth Radio Hour and Reader's Digest, Colin Ryan is a nationally in-demand, award-winning speaker, author, and coach with the background of a professional comedian and storyteller.
To date Colin has spoken to over 500,000 students and adults across North America, and was named one of the top 10 college presenters in the U.S.
Colin is the author of "A Comedic Guide to Money," a practical gateway guide to personal finance and our relationship to money, and "Unforgettable" a guide to making your next presentation one your audience can't stop thinking about.
Colin is a speakers' mentor, dedicated to helping talented experts become unforgettable ambassadors, find their voice and share their message.
Colin recently moved from Burlington, Vermont to Durham, North Carolina with his wife Lindsey Lathrop and their puppy Remy. Remy is not interested in speaker coaching.
Gary Rusyn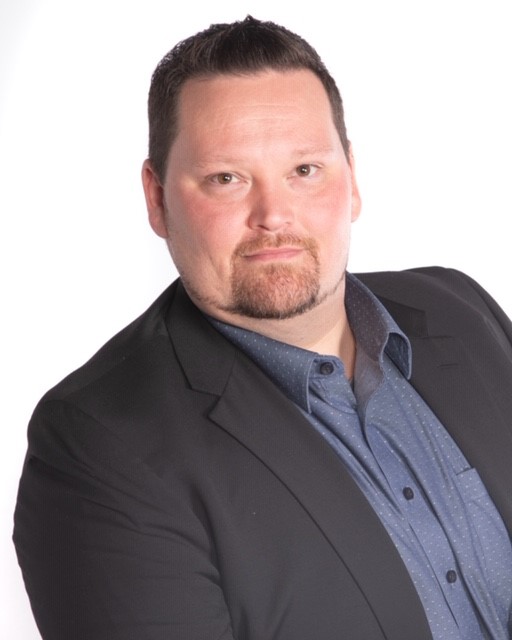 Gary is the Credit Counselling Society's Financial Educator for Ottawa. He has over 15 years of experience in the financial industry, as well as teaching high school in Montreal.
Gary strives on practicing what he teaches. Gary is also fluently bilingual in English and French. Gary is a Certified Educator in Personal Finance.
Mark Kalinowski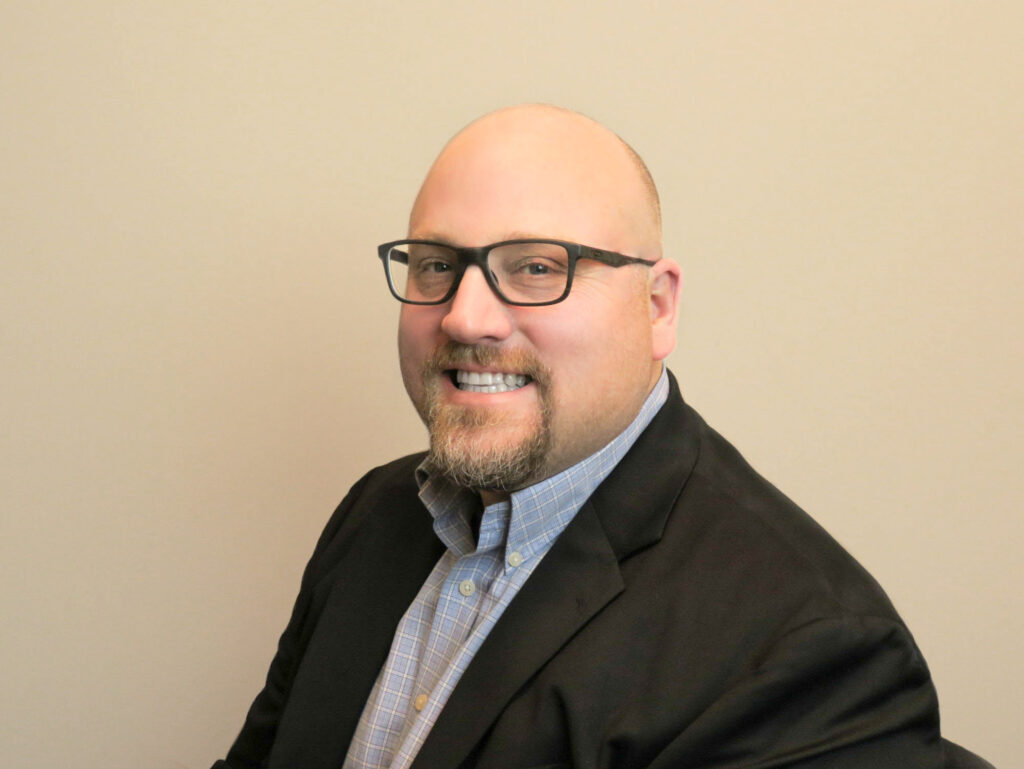 Mark is a Financial Educator and Credit Counsellor based in Calgary, Alberta.With over 8 years of non-profit counselling experience and having worked at two big banks he has seen how money works to make people happy and sad.
He has a B.A. History and attained numerous financial courses and designations that make him well versed to talk about money. Mark has worked with thousands of people to help them achieve their personal financial goals and reminds them that for any "money problem –there is a solution".
Manraj Waraich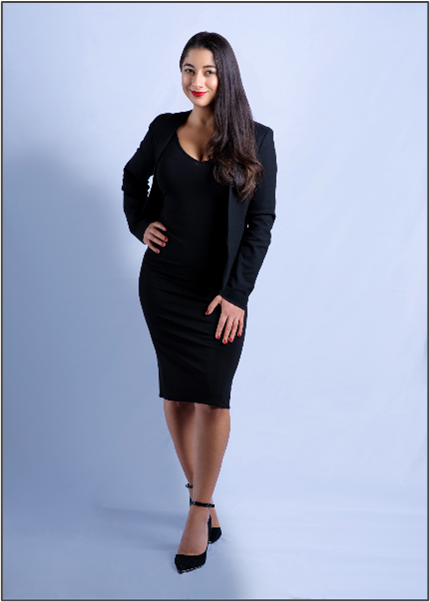 In her capacity as Financial Educator, Manraj presents financial literacy programs throughout the Alberta and British Columbia community.
With over 9 years of experience, 5 with Credit Counselling Society, she has presented at various conferences and has served on expert panels including Families Supporting Adults with Mental Illness Alberta, CPHR, and the University of Alberta.
She completed her Bachelor of Commerce degree through the University of Alberta's School of Business. She completed her Certified Educator in Personal Finance Designation in August 2017.
Manraj is passionate about inspiring others to better themselves and reach their full potential. She enjoys building connections throughout the community while making a meaningful impact.
Anne Arbour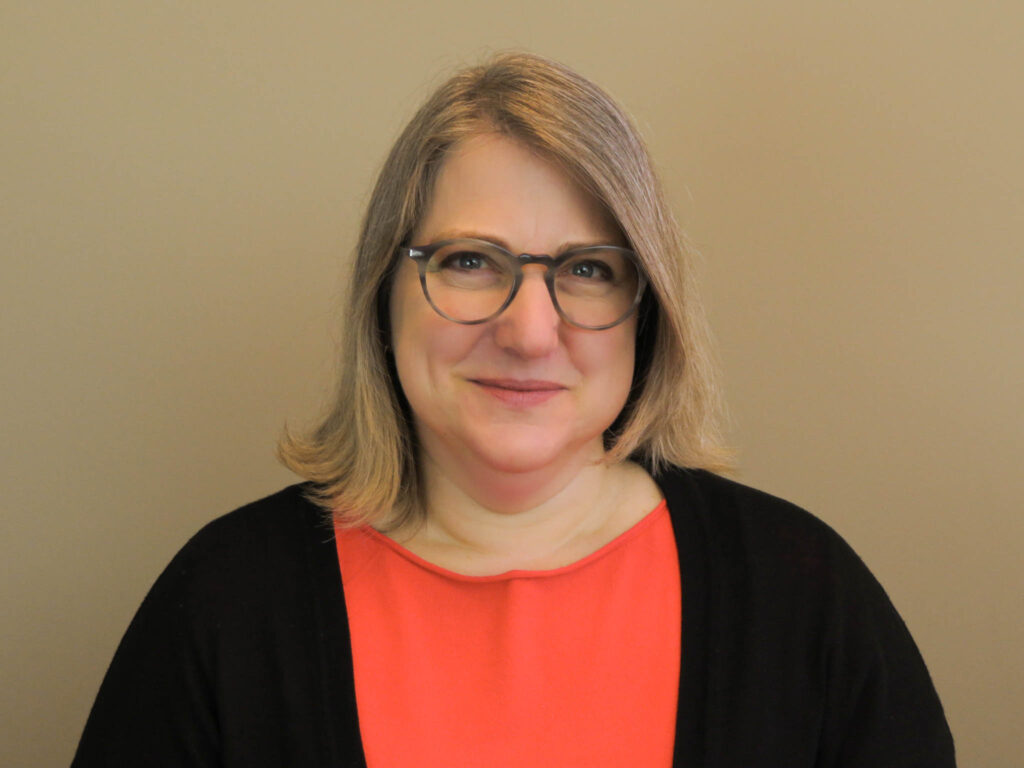 Anne Arbour is a Financial Educator with the Credit Counselling Society, currently focusing on special projects. Based in Toronto, Anne has over 30 years combined experience in facilitation and financial services. She holds an MBA and is a Certified Educator in Personal Finance.
Anne has been interviewed by a variety of media on topics relating to personal finance, and has served on several expert panels and advisory groups, including a financial literacy network serving youth.
Anne currently co-chairs the Women's Financial Health Club, a monthly virtual gathering open to women of all ages as a safe space to learn about personal finance.
Barry Altland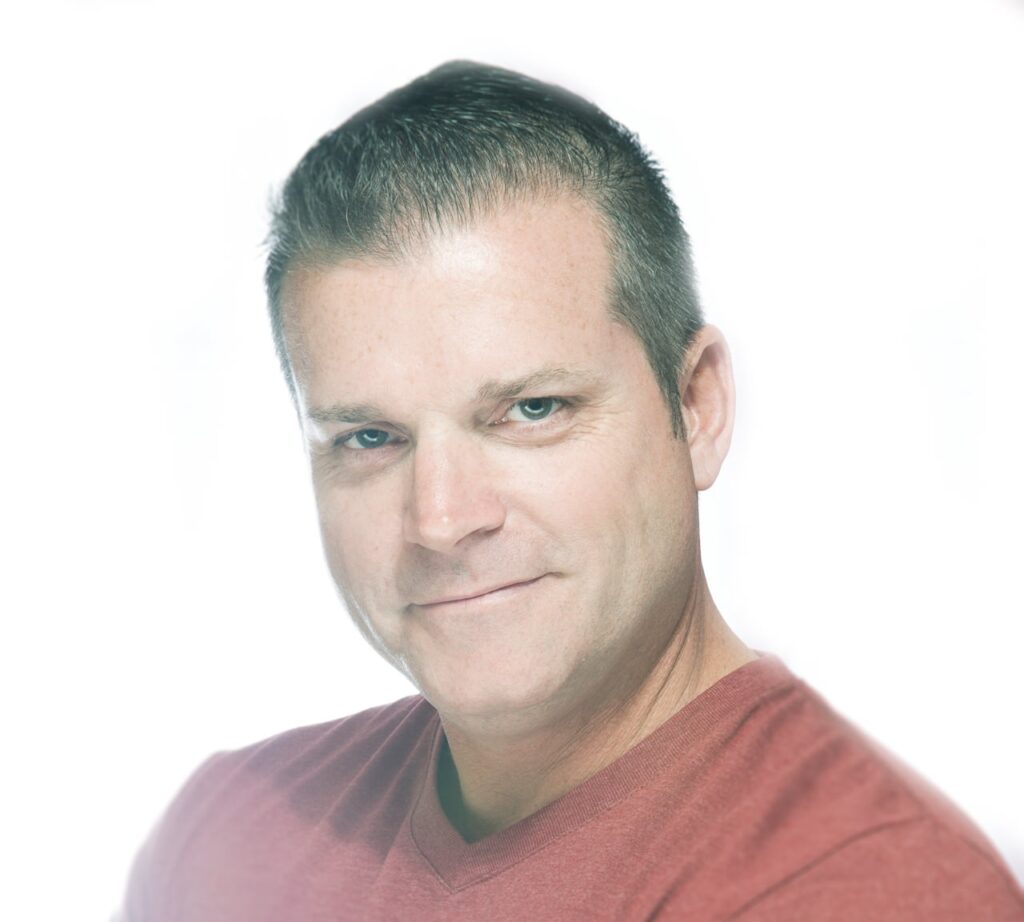 Barry Altland is a writer, speaker, non-profit executive, thought leader and published author of the book, "Engaging the Head, Heart and Hands of a Volunteer," a simple guide for feeding the passion of those who serve.
Barry has served with the FPP Coalition, a 501(c)(3) statewide coalition of Financial Capability practitioners who seek to enhance Learning, Influence, Connection and Partnership through Collaborative Effort and Collective Impact, since 2015. Currently, he is the Director of Partner Engagement with the coalition. He also serves a dual role as Chief Credentialing Officer with The Institute for Financial Capability.
Barry offers more than twenty years of experience as a leader in leadership development and adult learning. He will bring the knowledge and insight gained from these varied experiences to help leaders of Financial Capability be inspired to create more meaningful, interactive, immersive and impactful learning for their clients and communities.
Michael Elonge
Michael Elonge, Extension Financial Educator – Senior Agent
Baltimore City and Northern Cluster.
Michael joined the University of Maryland Extension in 2008 and was promoted to tenure in 2013.
His teaching and research interests are in Financial Literacy and Economics Education with a current focus on Public Housing, Family Investment Programs, Detention Centers, and Schools (K-12)
Claire A Loup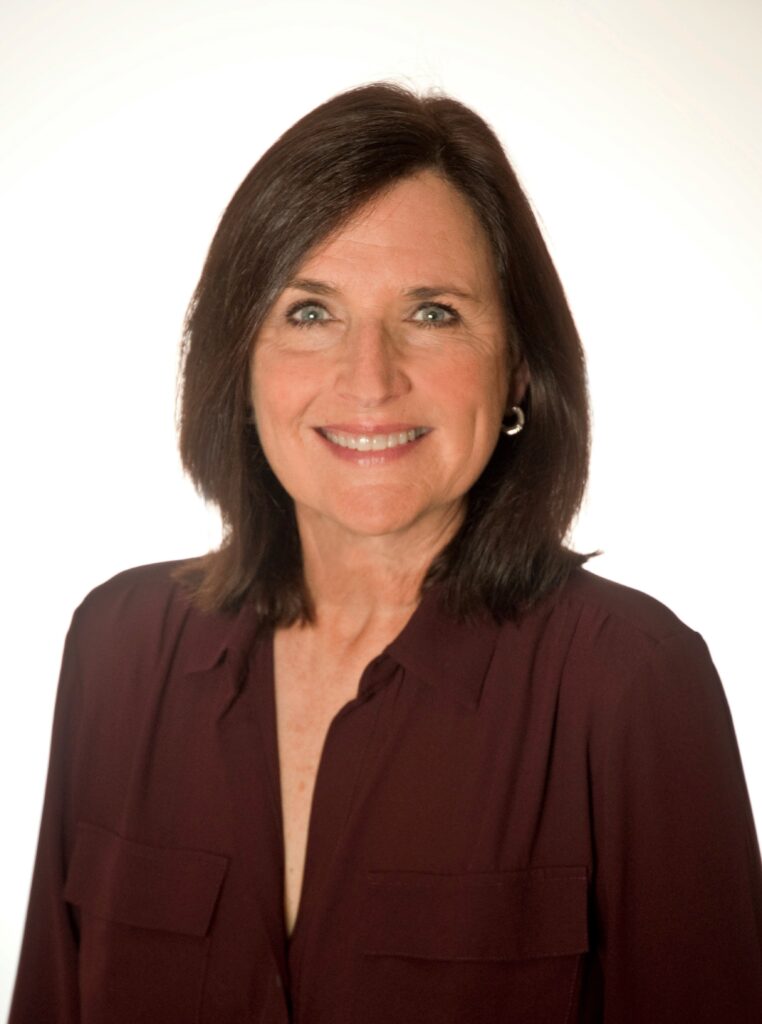 Claire Loup is the Outreach Senior Advisor at the New Orleans Branch of the Federal Reserve Bank of Atlanta. In this role she conducts outreach, develops curriculum, writes articles and partners with a variety of educational organizations and teacher preparation programs of several universities to provide professional development opportunities for teachers and pre-service teachers on economics and personal finance topics.
She presents programs at national and state academic conferences for economics, social studies, personal finance, business, and career and technical education and has had articles published in the ACTE Techniques magazine. She is an active board member of the Louisiana JumpStart Coalition for Personal Finance. She also has responsibility for the Branch's Museum of Trade, Finance, and the Fed.
A New Orleans native, Claire is a graduate of the University of New Orleans with a Bachelor of Science in Business Education and a Master of Business Administration.
Jackie Morgan
Jackie Morgan, Senior Outreach Advisor at the Federal Reserve Bank of Atlanta–Nashville Branch, is recognized as a state and national leader in personal financial education. An established communicator and proven leader in economic & financial education strategy, policy, development & training, Morgan is a sought-after professional for her financial education expertise.

She was appointed to the National Business Education Association Economics and Personal Finance Education Committee, the Tennessee Financial Literacy Commission, the Nashville Economic Inclusion Advisory Committee, the MTSU Economics and Finance Advisory Board, and the MTSU Jones College of Business Dean's Advisory Board. She also serves as board member and previous 3-year president of the Tennessee Jump$tart Coalition for Personal Financial Literacy, which was recognized by National Jump$tart as the State Coalition of the Year under her leadership.

Morgan is actively involved with RUTHERFORD Cable as a Past President. In 2020, Morgan was recognized as a Rutherford ATHENA nominee for her professional and community contributions. In 2017, Morgan received the Federal Reserve Bank of Atlanta President's Award forExcellence, the Middle Tennessee State University Jones College of Business Exemplar Award, and the RUTHERFORD Cable Spirit of Leadership Award.Additionally, Morgan has been recognized with the Nashville Emerging Leader Award for Education and was nameda "Top 40 Under 40" leader by the Nashville Business Journal.
Morgan has a Master's Degree in Business Education from Middle Tennessee State University and Bachelor's Degrees in Public Relations and Agricultural Business & Economics from Colorado State University.
Jeannette Bennett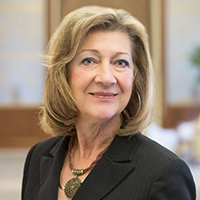 Jeannette Bennett is a Senior Economic Education Specialist for the Federal Reserve Bank of St. Louis—Memphis Branch. She is national award winner for the teaching of economics and is designated as a Master Economics Teacher. She has served as a teacher, school administrator, adjunct professor, and curriculum consultant and designer.
Bennett began her career at the Federal Reserve in 2004 and continues to write, design, develop and present economic and personal finance curriculum and resources throughout the region and across the nation. She has authored and co-authored numerous curricula and holds degrees in education, educational leadership, curriculum and administration
Karen Richel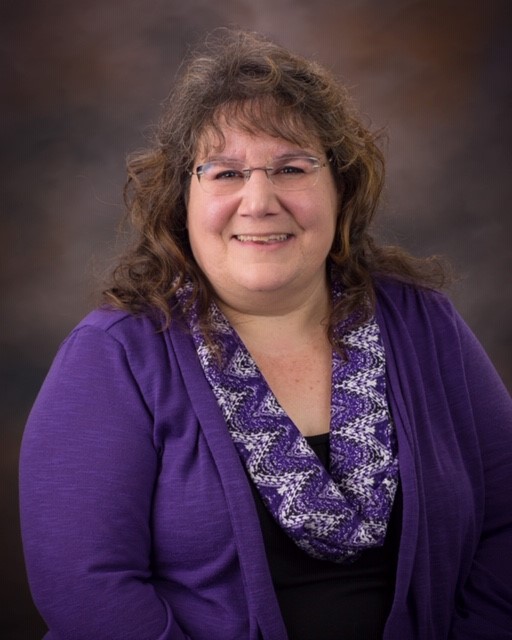 Karen Richel is a University of Idaho Extension Associate Professor in Latah County and is the Family Finance Extension educator for all ten North Idaho counties. Karen reaches residents with research-based information to help families build strong financial foundations and balanced lives.
She caters to every age and socioeconomic group with one-on-one counseling/coaching sessions, classes, workshops, and simulations on topics ranging from goal setting and tracking expenses to retirement and end-of-life planning. Karen can reframe challenging past money memories (financial coaching), guide the way to managing resilient finances (financial education and counseling) and then help design a sustainable path to wealth planning (retirement and estate planning).
Her educational background and certifications as an Accredited Financial Counselor® and a Certified Money Coach® allow her to provide all of these services to every resident.