In order of appearance
Carissa Uhlman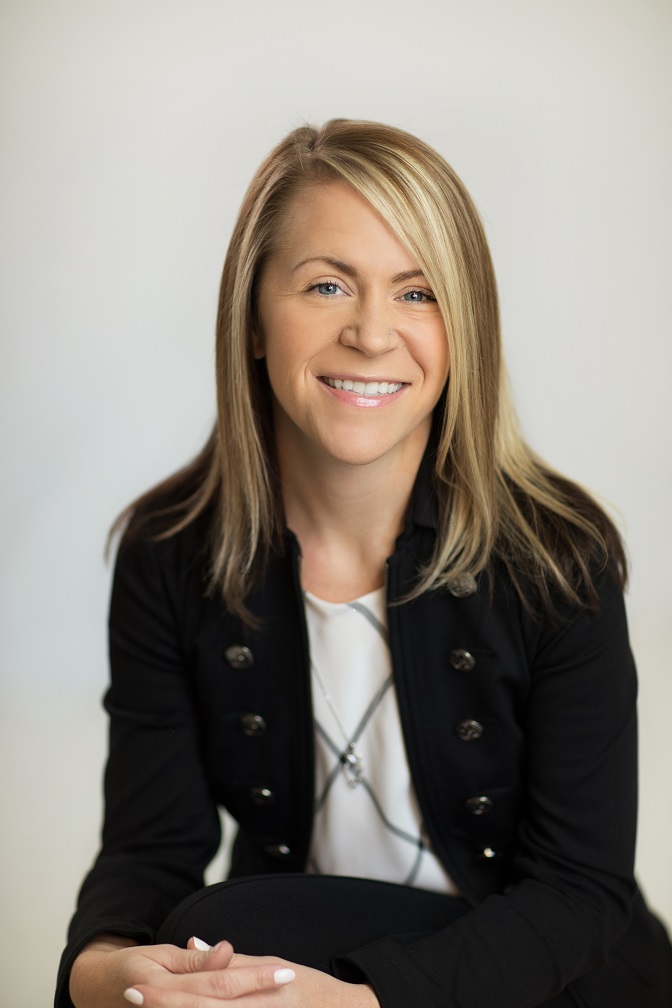 Carissa's nearly fifteen year collegiate career included roles in admissions, advising, records, student services, and financial aid. She served as the financial literacy consultant for DeVry's Columbus Metro, and she also created an adult learner financial literacy program at Franklin University. She now enjoys building financial education partnerships with colleges and universities across the country in her role as vice president of student success at Inceptia.
Carissa received her BA in Communications & Business from Malone University, her Masters of Human Resource Management from Keller Graduate School, and her business Credential of Readiness from Harvard Business School.
Kelly Demand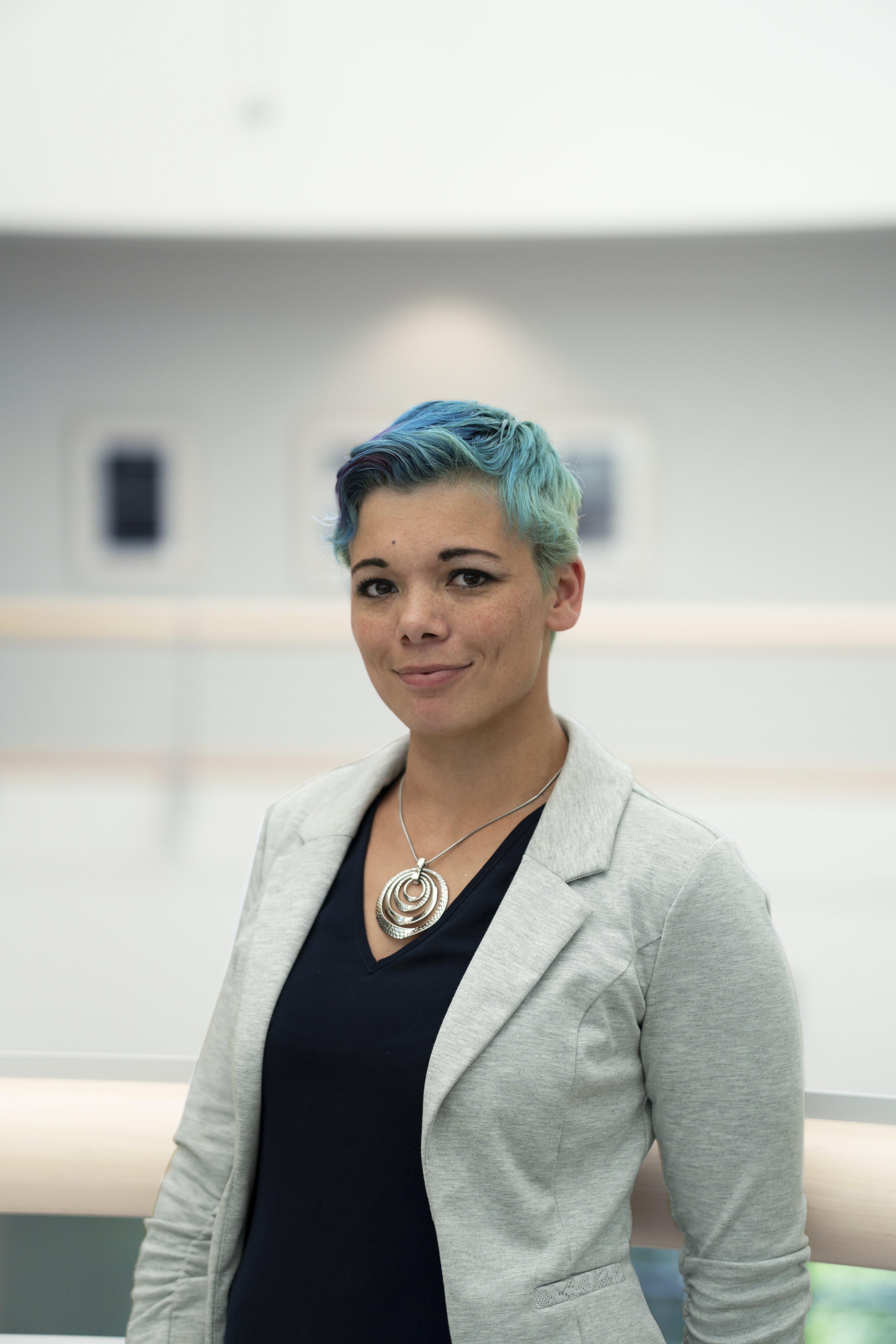 Kelly Demand (she/her) obtained her AFC® (Accredited Financial Counselor®) in January 2020 and her M.A. in English in August 2020, from Washington State University. Kelly's masters thesis focused on Rhetoric in Higher education financial wellness efforts. Kelly had her own experience in financial growth through being a non-traditional student, which fueled her journey of understanding student financial barriers.
In her current role as Director of College Affordability Programs for Washington State University's Office of Academic Engagement, Kelly serves students in financial education and resource provision. Kelly's passion is language, and it is through this perspective she empowers students in engaging in their relationship with finances.
Ali Bretthauer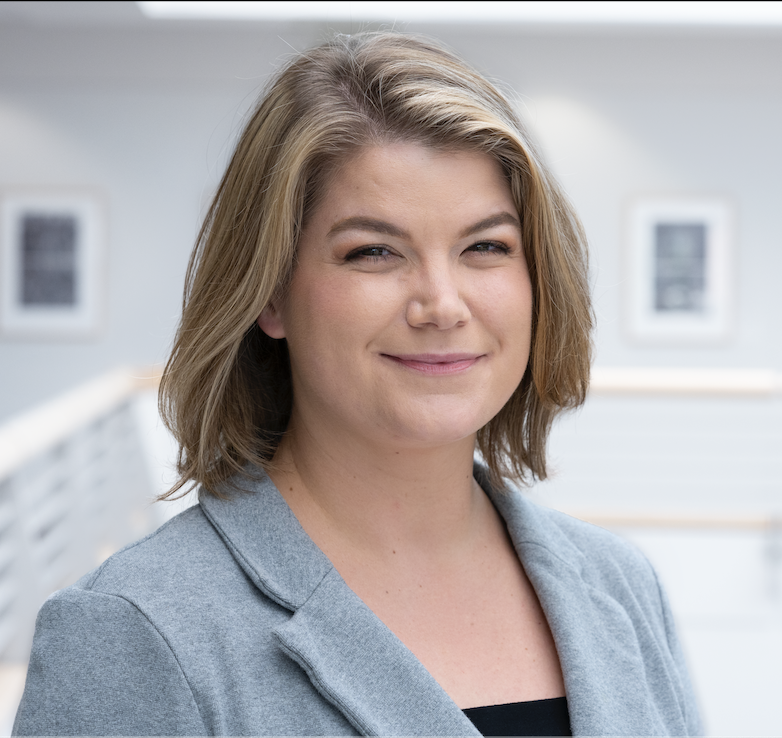 Ali Bretthauer (she/her) holds a Master of Education and a Bachelor of Science in Secondary Education and History, both from the University of Idaho. Ali is an experienced program and grant administrator with emphasis in educational equity, financial education, and proposal development. Ali has over fifteen years' experience serving and facilitating financial education for historically excluded groups, such as limited-income and first-college generation individuals, individuals with disabilities, former foster youth, and individuals experiencing housing insecurity. Her varied life experiences, such as earning a private pilot's license and certifying as a yoga instructor demonstrate her unending love of learning. Ali currently directs college success efforts for Washington State University's Office of Academic Engagement.
Ishuan Li Simonson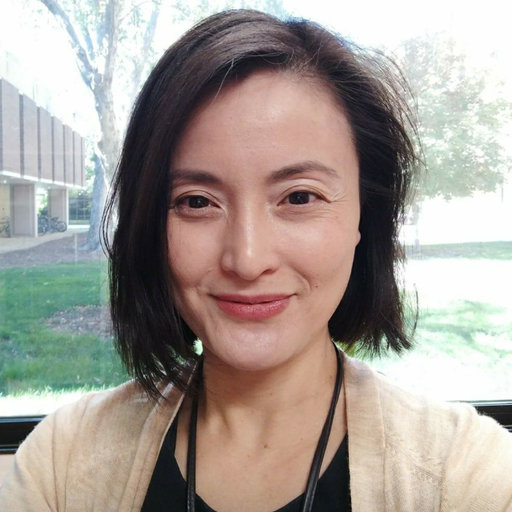 Ishuan Li Simonson is Associate Professor of Finance at Minnesota State University, Mankato. Professor Li Simonson has taught undergraduate courses in Senior Research Seminar in Economics, Business Statistics, Business Analytics, and Managerial Economics (MBA).
She has published peer-reviewed research articles on online tax policies, assessment of undergraduate programs in economics, and underemployment of college graduates with business degrees.
Dr. Li Simonson's current research focus is on financial literacy, including offering college courses on financial literacy, to assessing its impact on Roth IRAs.
Xinyan Shi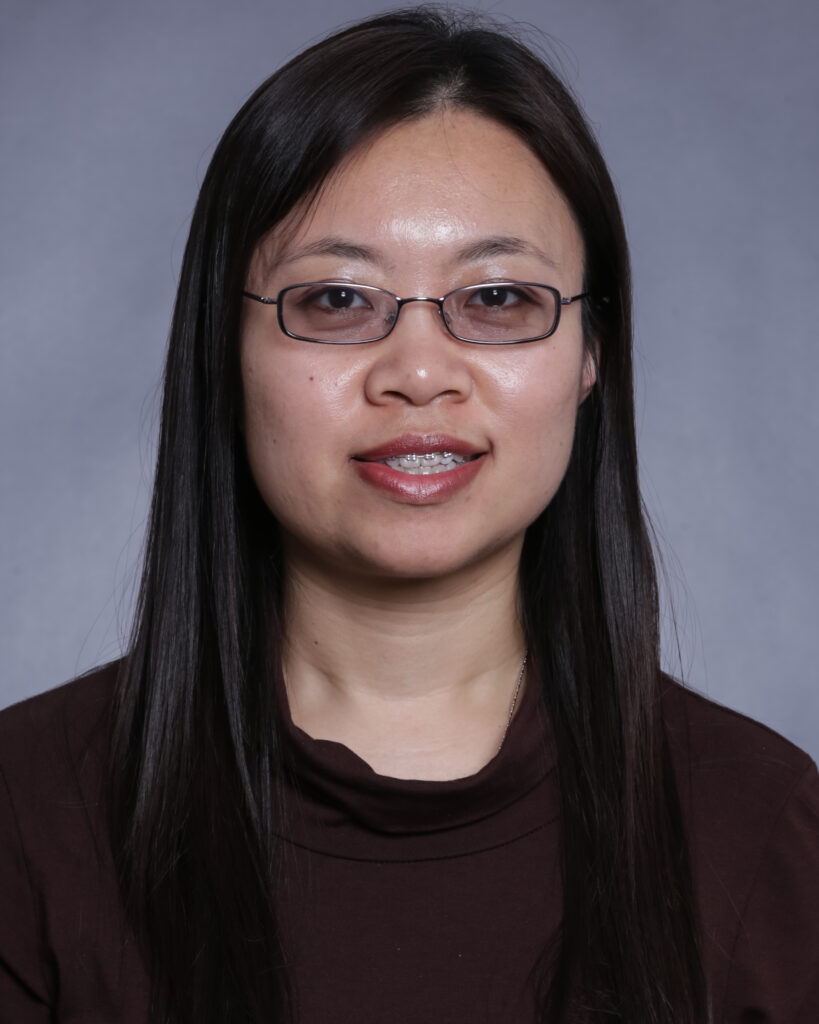 Dr. Xinyan Shi is a Professor of Economics at The University of North Carolina at Pembroke. Dr. Shi has a PhD in Economic Theory from The University of North Carolina at Chapel Hill. Dr. Shi's research interests include microeconomic theory, information economics, financial economics, public economics, and experimental economics. Her research has appeared in some economic journals, including Journal of Housing Economics, International Journal of Economic Theory, Economics Bulletin, Briefing Notes in Economics and Studies in Microeconomics.
Evelyn Tolliver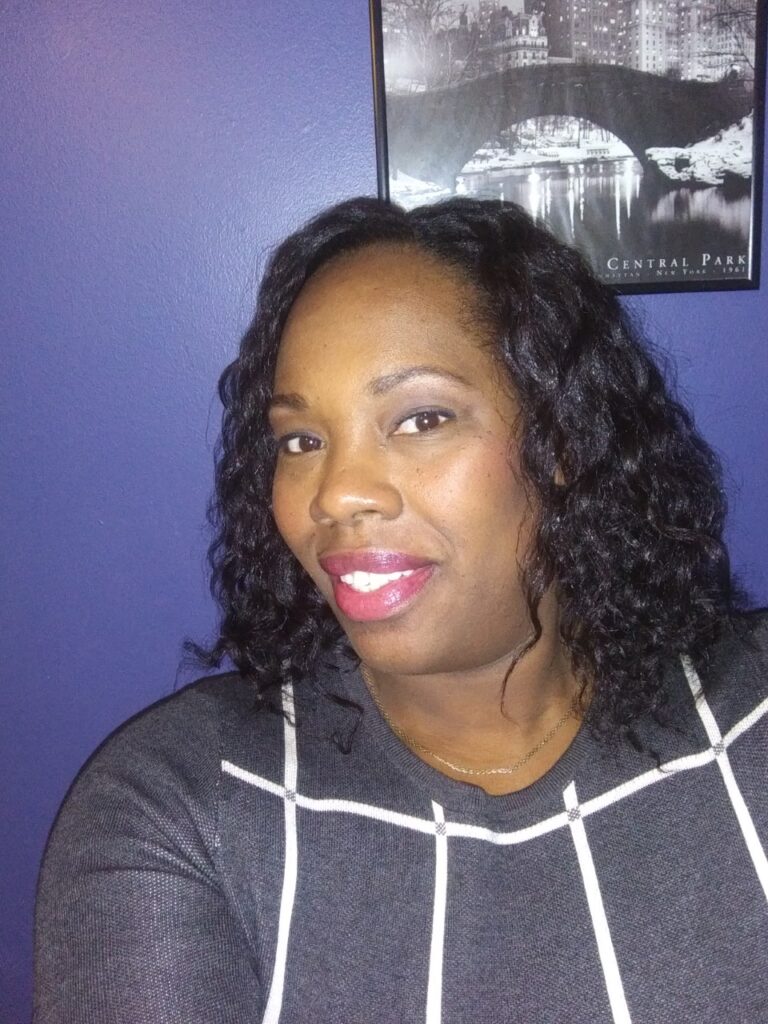 Dr. Tolliver has been an educator for over 15 years teaching on the elementary and middle school levels in inner city and title one schools. She has been an instructional leader, coach and staff developer for over 10 years specializing in instructional pedagogy and approach in all content areas including financial education, STEM education, math, and social studies. Dr. Tolliver is the author of the book, "The Parent's Guided to Money: Lessons Our Parents Never Taught Us". She has presented workshops and sessions on national and state platforms such as the National Association for Family, School, and Community Engagement, the National Science Teachers Association Conference and The Maryland Innovative STEM Conference.
Dr. Tolliver's background as a financial analyst is what drives her pursuit for financial education for students at a younger age. She believes that if students understand the principles of finances, they have a greater opportunity for a financially healthy future. Now, more than ever students and families need to understand how to make, spend and invest money wisely.
Dr. Tolliver earned a Bachelor of Science from the University of New Haven. Upon deciding to change careers from business to education, she went on to earn her Masters in the Art of Teaching from Johns Hopkins University and a Doctor of Education from Grand Canyon University. Her experience and education has prepared her to lead successful programs to empower students and families to make informed financial decisions that lead to financial health and freedom.
Jeannette Bennett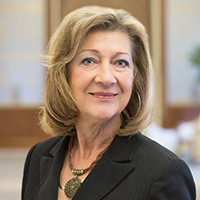 Jeannette Bennett is a Senior Economic Education Specialist for the Federal Reserve Bank of St. Louis and is based in Memphis. She is national award winner for the teaching of economics and was designated as a Master Economics Teacher. With experience in all levels of education, she has served as a teacher, school administrator, adjunct professor, and curriculum consultant and designer. She has written curriculum for various organizations including the Arkansas Department of Education, South Dakota State University, Arkansas Farm Bureau, and the American Farm Bureau Federation.
Bennett began her career at the Federal Reserve in 2004. As Senior Economic Education Specialist, she continues to write, design, develop and present economic and personal finance curriculum and resources in workshops and conferences throughout the region and across the nation. She has authored and co-authored numerous curricula, including The Great Depression Curriculum, Cards, Cars, and Currency as well as A "Standard" Personal Finance Curriculum. Bennett has degrees in education, educational leadership, curriculum and administration.
Claire A Loup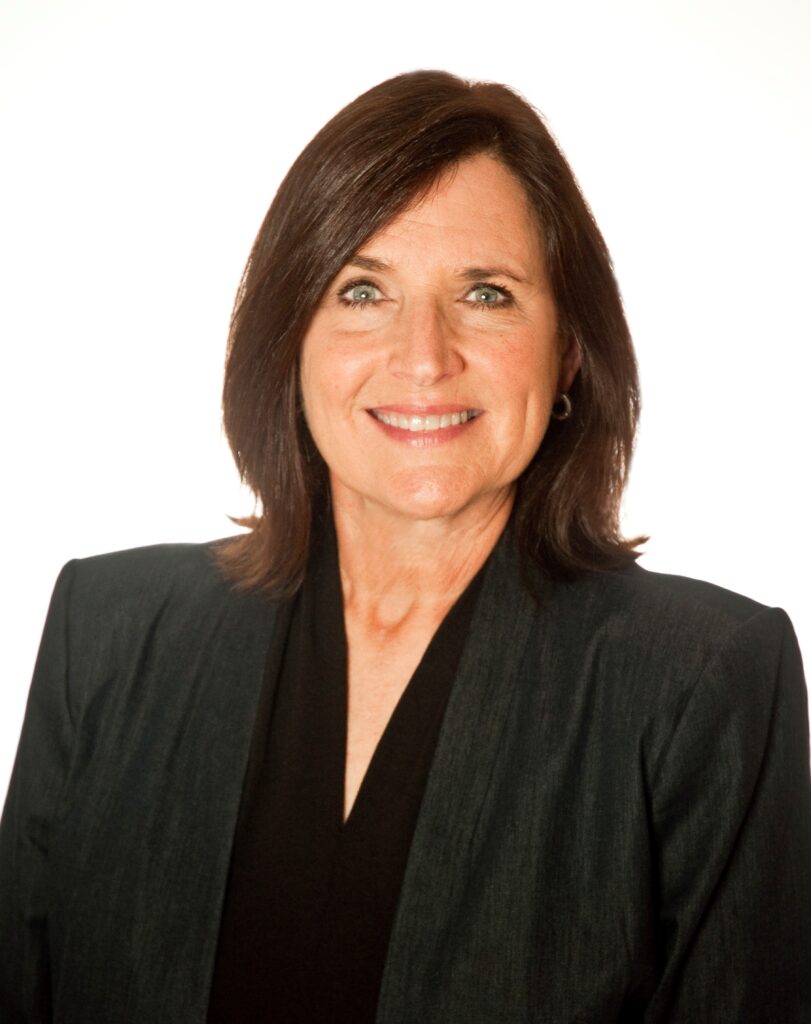 As an Outreach Senior Advisor at the New Orleans Branch of the Federal Reserve Bank of Atlanta, Claire conducts outreach, develops curriculum, writes articles and partners with a variety of educational organizations and teacher preparation programs to provide professional development opportunities for teachers and pre-service teachers on economics and personal finance topics. She also has responsibility for the Branch's Museum of Trade, Finance, and the Fed.
Claire is a partner and current board member of the Louisiana JumpStart Coalition for Personal Finance. She is a co-creator and instructor for the Mississippi Master Teacher of Personal Finance program of the Mississippi Council on Economic Education. A New Orleans native, Claire earned a Bachelor of Science in Business Education and a Master of Business Administration from the University of New Orleans.
Jackie Morgan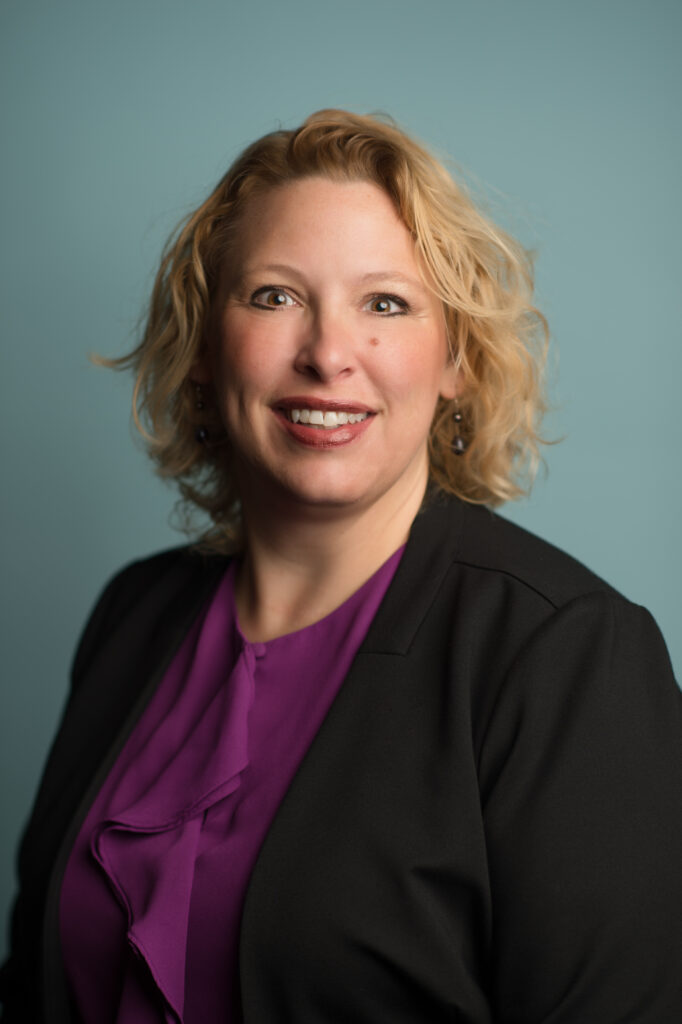 Jackie Morgan, Outreach Senior Advisor at the Federal Reserve Bank of Atlanta–Nashville Branch, is recognized as an established communicator and proven leader in economic and financial education strategy, policy, development, and training. A sought-after professional for her financial education expertise, Morgan was appointed to the Tennessee Financial Literacy Commission, Tennessee Jump$tart Coalition for Personal Financial Literacy Board, Nashville Economic Inclusion Advisory Committee, and Middle Tennessee State University Jones College of Business Dean's Advisory Board.
Active in the community as well, Morgan is past president of RUTHERFORD Cable, the premier leadership organization for women's professional advancement in Middle Tennessee. Additionally, Morgan serves on the Champions Board of the Tennessee Girls Collaborative Project, which focuses on STEM careers and initiatives. Morgan has a Master's Degree in Business Education from Middle Tennessee State University and was the recipient of the 2017 MTSU Jones College of Business Exemplar Award and 2017 RUTHERFORD Cable Spirit of Leadership Award.
Morgan O'Sullivan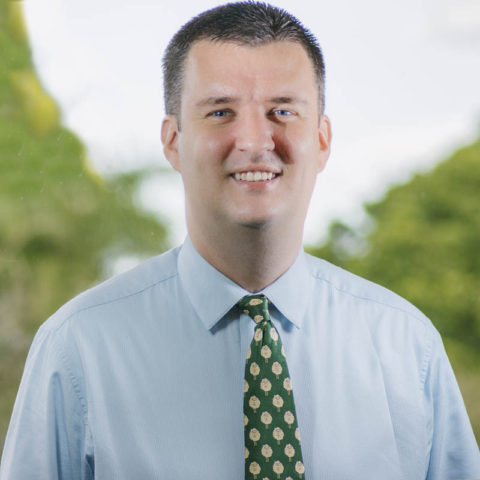 Dr. Morgan O'Sullivan is the Director of Student Financial Services Communications & Operations at Lynn University in Florida. Hailing from Ireland, Morgan graduated with a Bachelor of Commerce from University College Cork, National University of Ireland in 2000. He completed his MSc. (Commerce) in 2001 with a thesis titled "American Foreign Policy Intervention: A Case Study of Bill Clinton and the Irish Peace Process". He has also qualified as an elementary school teacher completing his Postgraduate Certificate in Education (Elementary) in London in 2004.
Morgan moved to Florida in the fall of 2004 and started working in Student Financial Services at Lynn University. He has worked in the sphere of financial literacy since 2004, designing, coordinating and running such programs throughout the university. He completed his doctorate in educational leadership which focused on the theme of financial literacy in May 2018. He has presented nationally at NACUBO, NASFAA NSEA, as well as at regional and local level. He is married with three children and currently resides in Delray Beach, Florida. He is a big Star Wars fan, Liverpool football club supporter, and likes to travel.
Emily Schwartz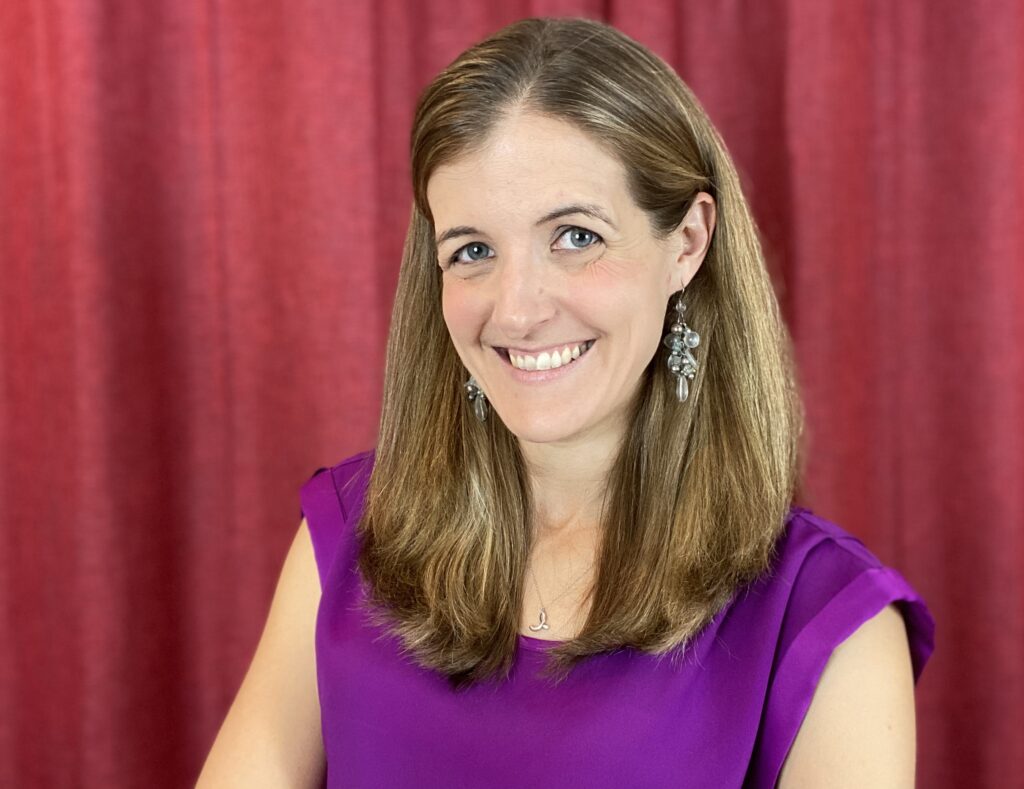 Dr. Emily Schwartz, sometimes called the "Bill Nye of personal finance," runs the MoneyMoments financial education program on the Arizona State University campus. She has helped thousands of people in Arizona and across the country rethink their financial habits and pinpoint their money struggles.
Known for her ability to break tough concepts down into relatable chunks, Emily leaves attendees prepared and inspired to tackle their financial plans with concrete, real life strategies.
Wallace Howick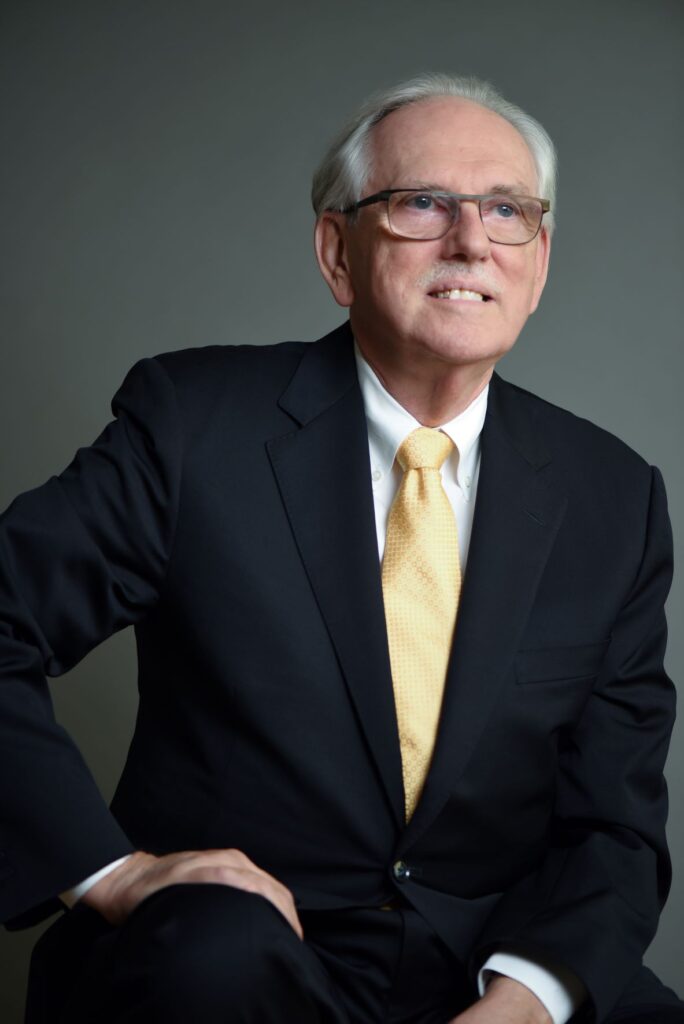 Wallace Howick is an award-winning author, facilitator and teacher. His first book, Love and Money: Conversations to Have Before You Get Married, won the Excellence in Financial Literacy Education Book of the Year Award. Wallace has over 40 years of experience in financial services including as partner in a global accounting firm and an executive officer in a large North American bank.
He is a Canadian Chartered Professional Accountant (CPA) and was elected a Fellow (FCPA) for distinguished service to the profession. He has also successfully passed the US Certified Public Accountant examination. He is an experienced negotiator and Harvard trained teacher of negotiation. He uses these skills to design and teach principled negotiation programs for financial service and professional firms. For many years, Wallace has volunteered and contributed to financial literacy and financial capability outreach programs.
Theresa Popp Braun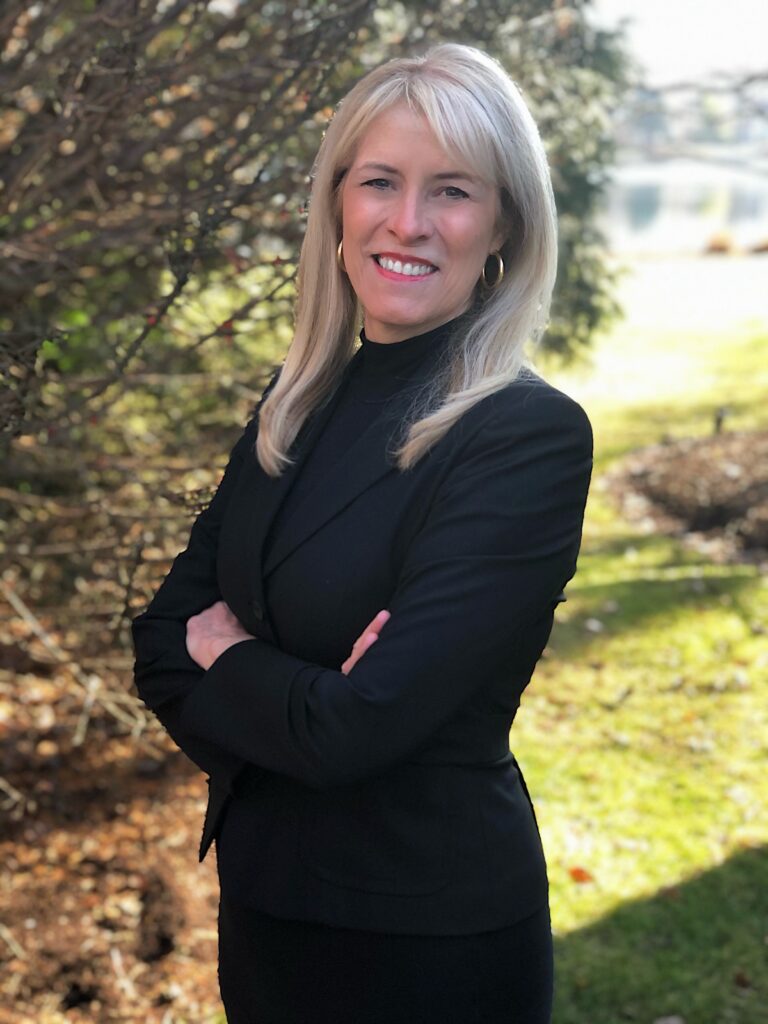 Dr. Theresa Popp Braun is the Midwest Regional Director for the AccessLex Institute Center for Education and Financial Capability where she directs AccessLex financial education programs and activities at ABA approved member law schools and partner schools in Illinois, Indiana, Michigan, Ohio, and Wisconsin. Theresa has spent more than twenty years as an administrator and practitioner in higher education and non-profit organizations, including directing student financial aid and student wellness divisions. She has also led a private investment fund.
She is an Accredited Financial Counselor®(AFC®) and a Certified Educator in Personal Finance®(CEPF®) and holds three degrees from Bowling Green State University, including an earned doctorate. Her dissertation research examined demographic predictors of undergraduate federal student loan debt and she has also studied policy considerations within federal student loan repayment plans and ethical considerations in the administration of federal student loans. Dr. Braun has been recognized by the Ohio College Personnel Association for innovative wellness programming and her publications include the Journal of College Student Personnel.
Channdika Thayver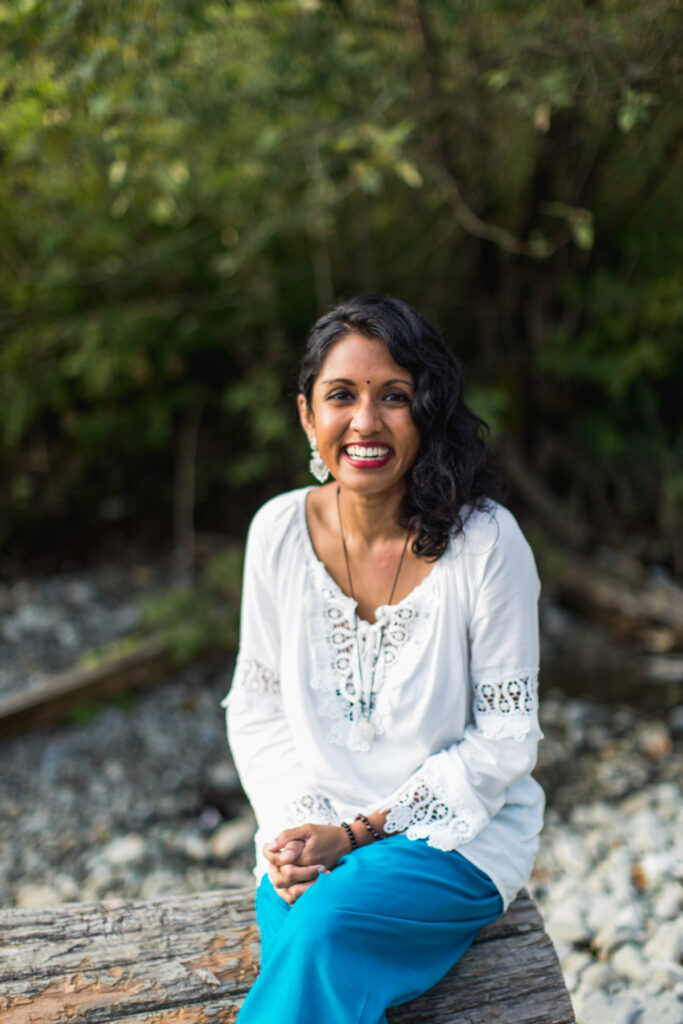 Channdika (she/her) MEd., is a Financial Educator & eLearning Specialist, a social equity focused Life & Wellness Coach, and a successful TEDx Speaker. She is responsible for facilitating online webinars and developing eLearning content. Channdika brings her experience working as an Academic Advisor in the post-secondary setting to her role as Financial Educator.
She greatly values ensuring that all individuals and communities feel represented, supported and welcome in the education that she offers to the community at large. Channdika also values community and relationship building as she believes that these are key components to creating greater socio-economic equity for all persons.
Manraj Waraich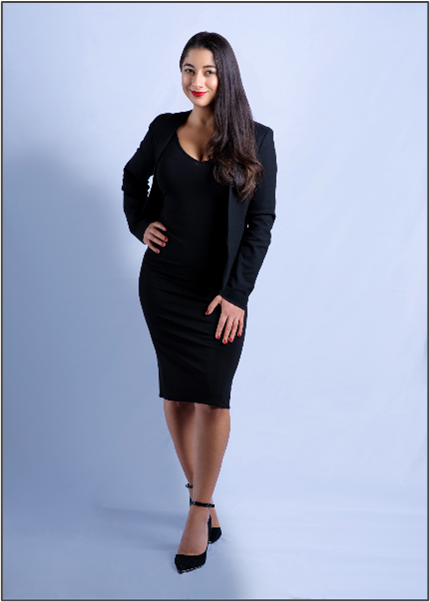 Manraj has been a Financial Educator with the Credit Counselling Society for 6 years and has over 10 years of experience in community work. She has served on expert panels and presented at various conferences including ACFE 2021, Families Supporting Adults with Mental Illness Alberta, CPHR, and the University of Alberta.
She completed her Bachelor of Commerce degree through the University of Alberta's School of Business. She completed her Certified Educator in Personal Finance Designation in August 2017. Manraj is passionate about inspiring others to better themselves and to reach their full potential. She enjoys building connections throughout the community while making a meaningful impact.
Jay Turner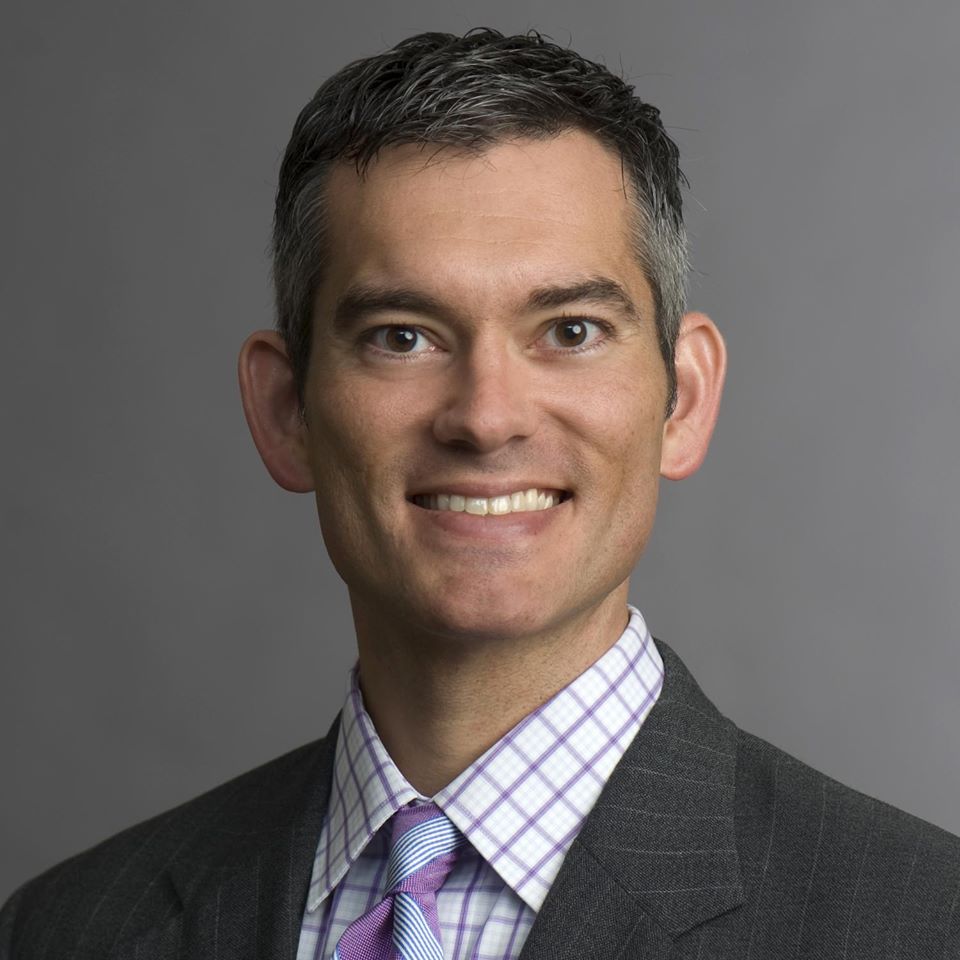 Jay Turner is an employee benefits and executive compensation attorney in Birmingham, Alabama. He currently serves as Assistant City Attorney for the City of Birmingham and as General Counsel to the City's pension plans.
Jay has served as both outside counsel and as an employer/plan sponsor, giving him unique insight into the problems employers face and how to best advise his clients to accomplish their business objectives.
He regularly counsels clients in the development and implementation of employee benefit and executive compensation programs and represents employers before the Internal Revenue Service and Department of Labor.
Joseph Calhoun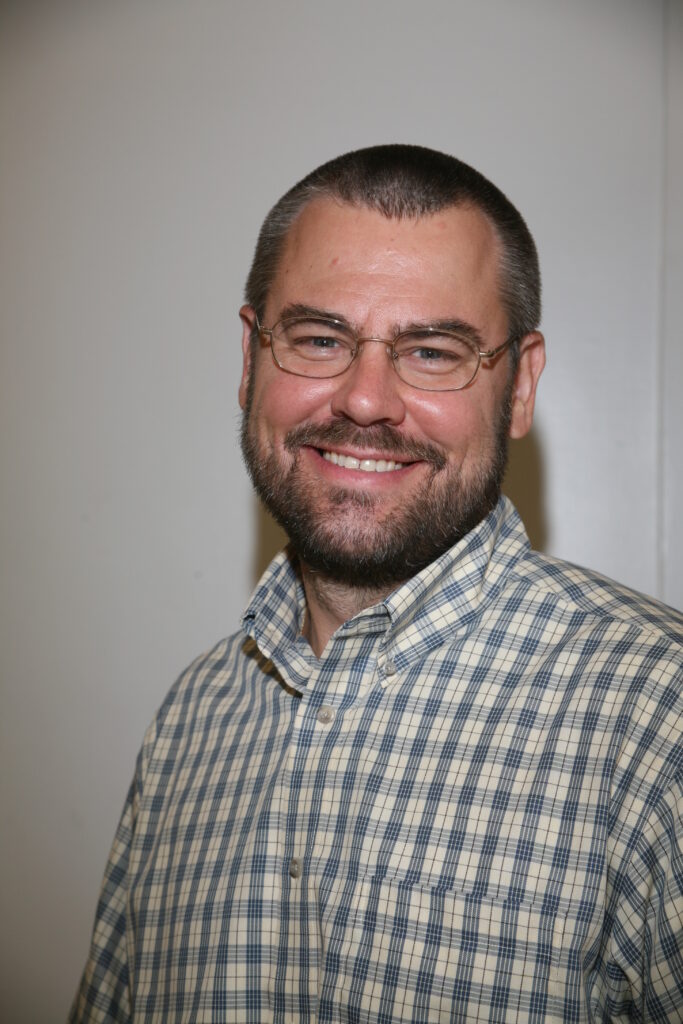 Joseph P. Calhoun is a teaching professor and chair of the Department of Economics. He is also the Director of the Gus A. Stavros Center for the Advancement of Free Enterprise and Economic Education at Florida State University. He currently teaches large economics and personal finance classes. He regularly presents at national teaching conferences about how to effectively use media and technology in the classroom.
A strong supporter of study abroad programs, he has been privileged to teach in England, Italy, and Spain. Professor Calhoun has twice received the Undergraduate Teaching Award at FSU. His doctoral degree is from the University of Georgia.
Sharon Kent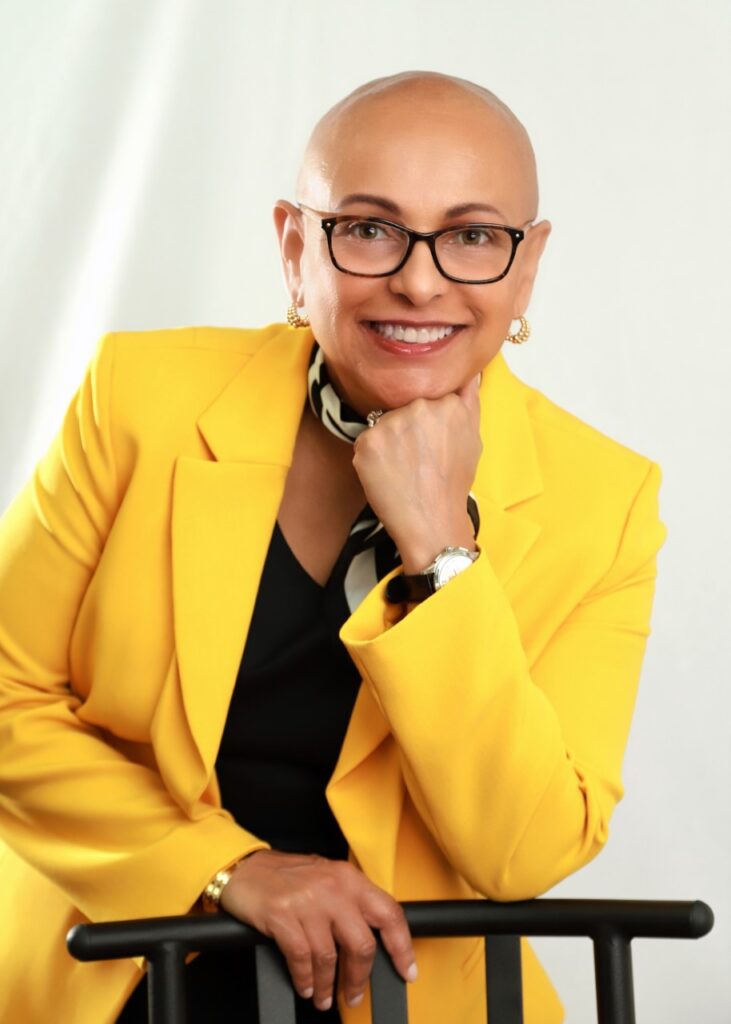 Sharon Kent is the program director for Our Money Matters, an HBCU Community Development Action Coalition program. Reporting to the CEO, Kent is responsible for the successful oversight of the program to include the design and management of the Our Money Matters online platform, managing all public relations of the program, and cultivating relationships with significant partners/investors.
Before Our Money Matters, Kent spent the last 17 years with NeighborWorks America in various capacities. Kent's most recent role was Senior Manager, Curriculum and Training. She was responsible for developing and delivering the community engagement, neighborhood and community revitalization, small business lending, and community and economic development tracks taught nationally.
Before that role, Kent was the regional operations manager for the southern region of NeighborWorks America, where she was responsible for managing grants and the operational management of the region. Before joining NeighborWorks America, Kent had a career in sales that spanned over 20 years in the information technology field for major defense contractors in the Washington, DC metro area.
Bonnie Wallace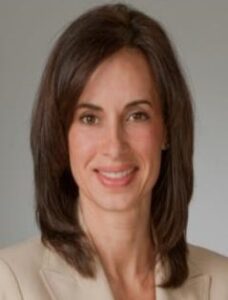 Bonnie is a visionary leader with more than 20 years of diverse experience with Business to Consumer and Business to Business lending, including product management, business development, relationship management, marketing, sales, operations management, and process design and improvement. Bonnie has spent the last 15 years with Wells Fargo and currently serves as the Financial Health Philanthropy Program Manager. She is responsible for sourcing and managing a diverse portfolio of financial health grants and grantees that advance Wells Fargo's commitment to helping marginalized people survive, rebuild and thrive financially.
During her tenure with Wells Fargo, Bonnie served in various leadership positions including Channel Manager for Hands on Banking, Enterprise Diversity & Inclusion and Strategic Philanthropy; Product Manager, Direct Auto Business; Business Development and Enterprise Partnerships, Education Financial Services; VP, Education Financial Services Product Management; and VP, Education Loan Products.
Prior to Wells Fargo, Bonnie spent 13 years with Citibank in various capacities including Director Product Management; Director, School Services; Operations' Training Manager; and Quality Manager. Bonnie earned her MBA with a concentration in Organization Development from the Rochester Institute of Technology and a BS in Business/Industrial Relations from SUNY Geneseo.
Todd Woodlee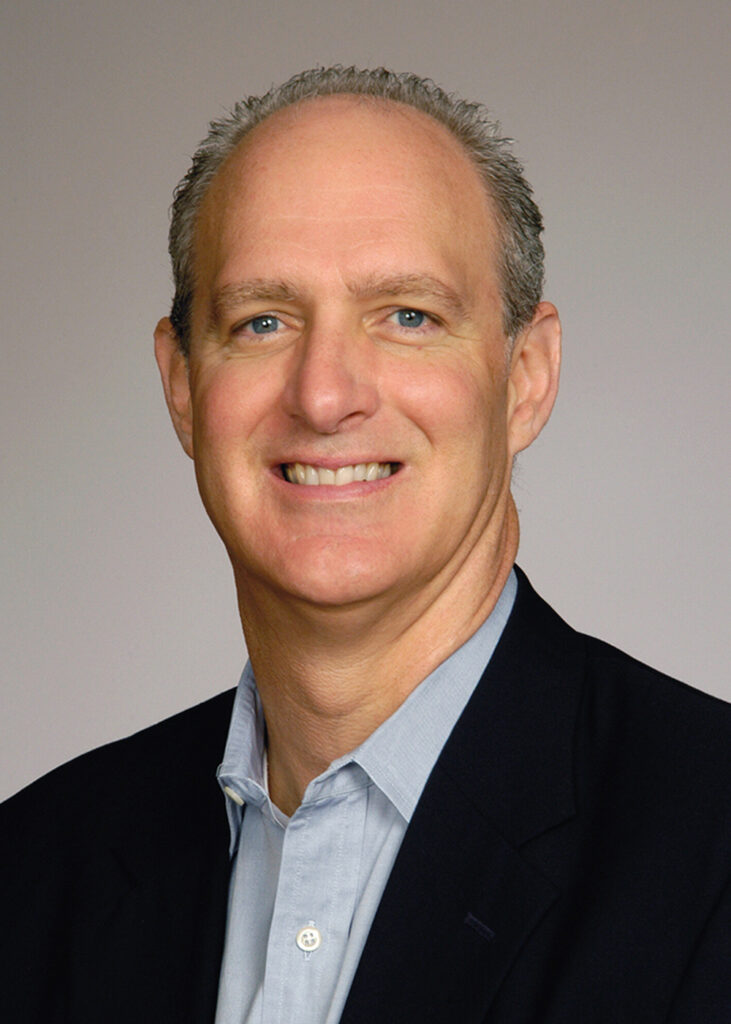 Todd Woodlee is Vice President at iGrad Financial Wellness. Todd has dedicated his entire career to improving the overall financial well-being of millions of college students, employees and financial institution customers. Todd has over 25 years working to support bringing the best in class financial and debt education programs in leadership roles at Higher Education Institutions, large private sector entities including Citibank and smaller companies in the for profit and not for profit space.
Todd has been with iGrad for 8 years where his work focuses on Business Development and supporting clients like HBCU Community Development and Action Coalition in driving financial empowerment to their constituents.Todd holds a Bachelor of Science degree from Austin Peay State University (TN) and a Master of Education from Augusta University (GA).
Jack Towarnicky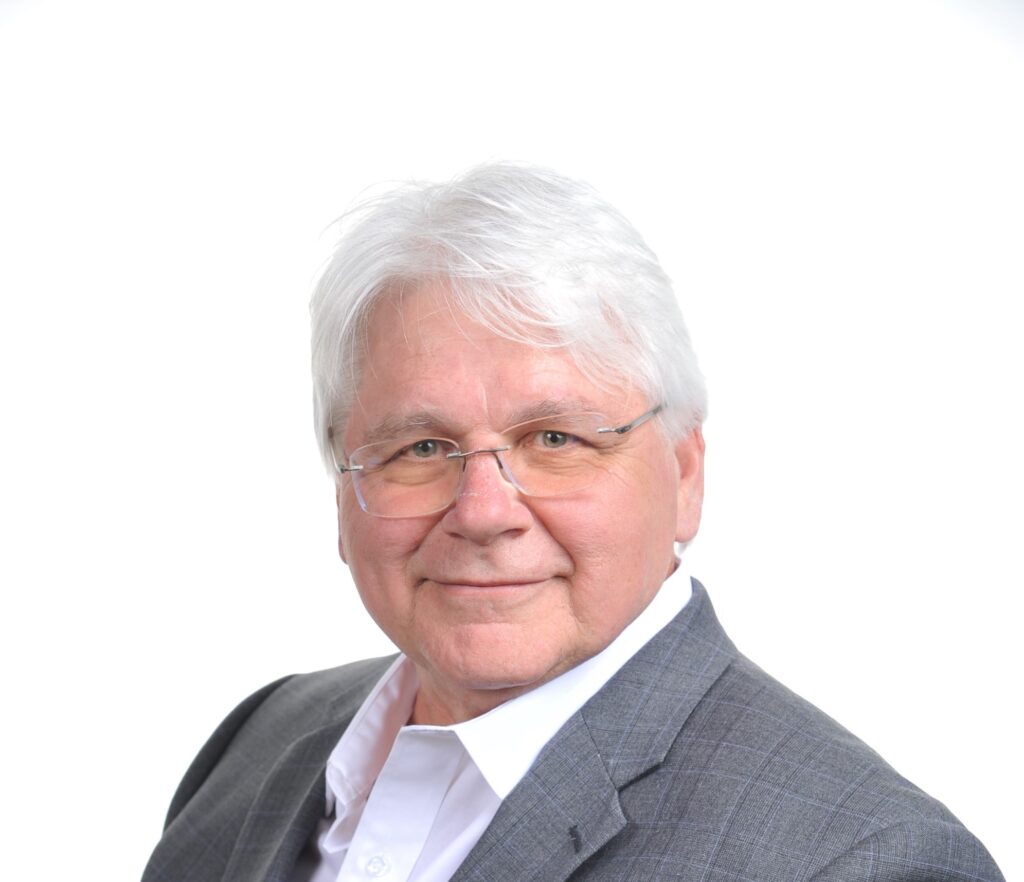 Jack has over 40 years of human resources/benefits experience – including HR/Benefits leadership positions at four different Fortune 500 companies. Jack recently completed a three year term on the Department of Labor's Advisory Council. He has held board of director/trustee positions at World at Work, Council on Employee Benefits, American Benefits Council, and International Foundation of Employee Benefit Plans. Jack, his team, and his employer have been nationally recognized as innovators in the employee benefits and wellness marketplace. Finally, Jack has served as an instructor at The Ohio State University, Franklin University, Capital University (the Certified Employee Benefits Specialist designation program), The Certified Plan Sponsor Professional designation program, and Marion and Lima Technical Colleges.
Jack has the following degrees, certification, and license:
• LLM-Employee Benefits with honors, John Marshall Law School, Chicago, IL
• JD, South Texas College of Law, Houston, TX
• MBA and BBA–Business Economics, Cleveland State University, Cleveland, OH
• Certified Employee Benefits Specialist (CEBS), Fellow
• Ohio Supreme Court, # 58379
Doretta Thompson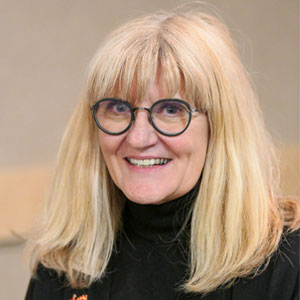 Doretta Thompson is CPA Canada's Director of Corporate Citizenship and national director of the CPA Martin Mentorship Program for Indigenous High School Students. She oversees CPA Canada's social responsibility initiatives, including CPA Canada's international award-winning Financial Literacy program, and programs that support financial literacy and capacity building in Indigenous Communities.
Doretta holds a Certified Aboriginal Professional Administrator designation from AFOA Canada and serves on AFOA Canada's Board of Directors. She was a member of the FCAC working group on workplace financial literacy, of Excellence Canada's Financial Literacy Standards Advisory Committee, and is a recipient of the Queen Elizabeth II Diamond Jubilee Medal for her voluntary work in the health sector.
Zoe Wright-Neil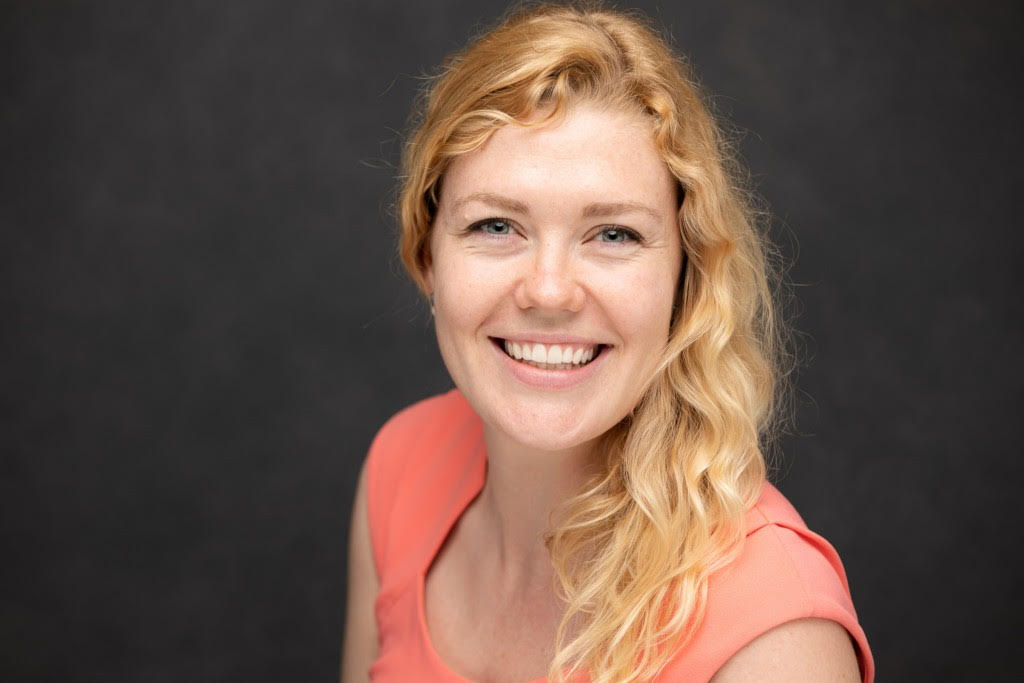 Zoe is a former teacher and current Head of Marketing at Money Experience, the Massachusetts based company that was awarded the 2021 EIFLE Award for For Profit Organization of the Year.
Zoe received her undergraduate degree from Duke University and has worked on all sides of the education sector in the last decade, on both a national and international scale.
Motivated to make financial literacy accessible and engaging for all, Zoe is a strong believer in the mantra "you don't have to be good at math to be good at money."