In order of appearance
Carissa Uhlman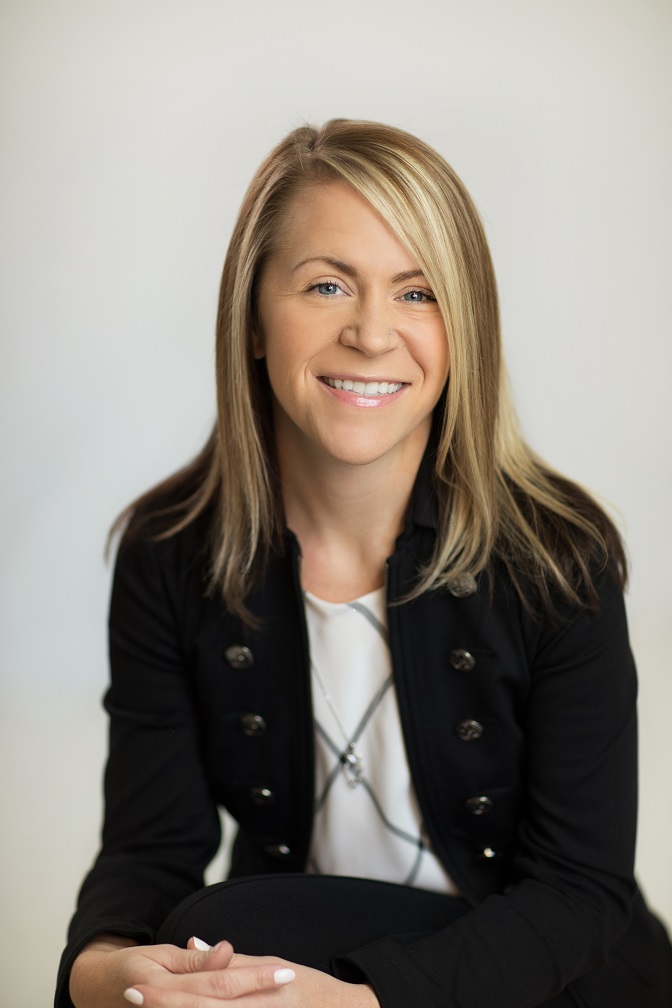 Carissa's nearly fifteen year collegiate career included roles in admissions, advising, records, student services, faculty, and financial aid. She served as the financial literacy consultant for DeVry's Columbus Metro, and she also created an adult learner financial literacy program at Franklin University. She now enjoys building financial education partnerships with colleges and universities across the country in her role as vice president of student success at Inceptia.
Carissa received her BA in Communications & Business from Malone University, her Masters of Human Resource Management from Keller Graduate School, and her business Credential of Readiness from Harvard Business School.
Bill Mills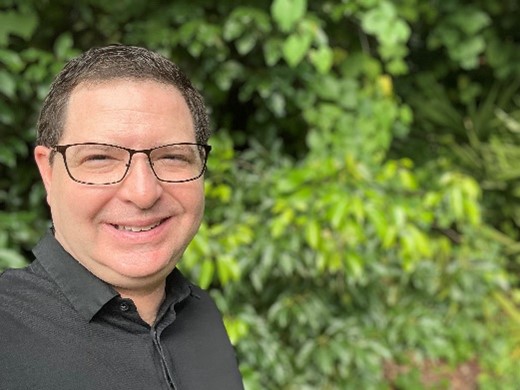 Bill Mills is the President/CEO of Florida Prosperity Partnership (FPP), a nonprofit dedicated to elevating Financial Capability for all. FPP is well known for its Annual Financial Capability Training Conference, Spondulics (first-of-its-kind Financial Edutainment broadcast platform), F5:FPP Financial Focus Film Fest (part of FPP's Edutainment Initiative), Regional Prosperity Town Hall Meetings, Bank On Florida, Florida Taxpayer Opportunity Network (FLTON), the Financial Education Train-the-Trainer program and the Certification for Financial Capability Practitioners (CPFinCap) among others. Bill loves to find innovative ways to reach audiences! A Florida nonprofit, FPP has reached all fifty states and six continents with financial education over the past year.
Bill holds a BSBA with a major in Marketing from the University of Central Florida. He has also written, directed, and produced marketing videos, short films, and a full-length feature. He is a proud father of three and is married to the love of his life, Emma.
Amanda Paolicelli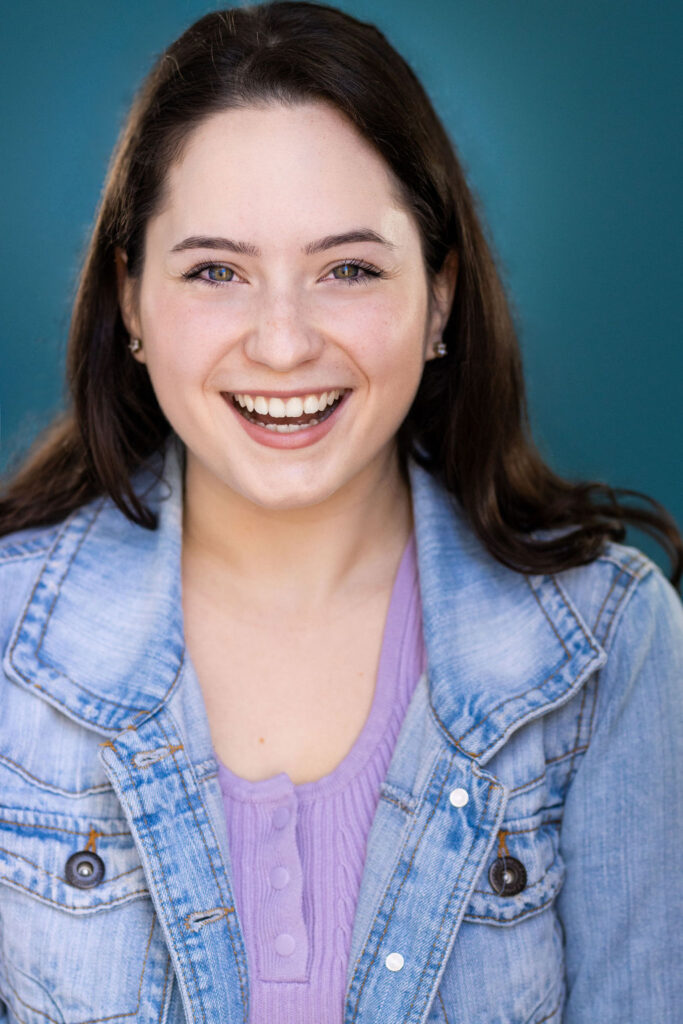 In the Spring of 2020, Amanda received her Bachelor of Arts degree from the University of Central Florida. After graduation, Amanda joined the FPP team in the Summer of 2020 as Spondulics Executive Producer and Marketing Coordinator.
As the executive producer for Spondulics, Amanda manages all aspects of the production process, reaches out to interested parties, and introduces new concepts and ideas that may align with the brand initiatives of the project.
As a working actor, Amanda knows first-hand how valuable financial capability is in a young entrepreneur's life. Through her work at Spondulics, Amanda is able to impact and inspire other young entrepreneurs to elevate their financial capability while pursuing their dreams.
Amber Taylor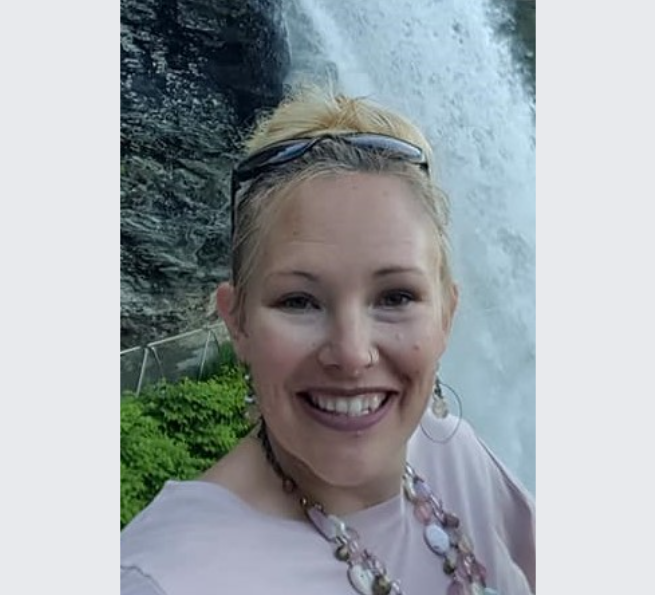 Amber Taylor, EOC Coordinator for Southwest Wyoming, takes pride in her work in advocating for all students, especially unaccompanied youth/youth in transition. For the past three years Amber has presented at the Wyoming Department of Education's STAR Conference on how to further assist unaccompanied youth/youth in transition when students are moving towards higher education.
Throughout her six years with EOC she has continuously worked with homeless liaisons, counselors and teachers across the state to further understand the McKinney-Vento Act (which ensures educational rights for youth in transition) and ways to assist these students.
Amber has a Bachelor's of Arts degree in Secondary Education from the University of Wyoming and is currently pursuing her Higher Education Administration Master's degree.
Morgen Patrick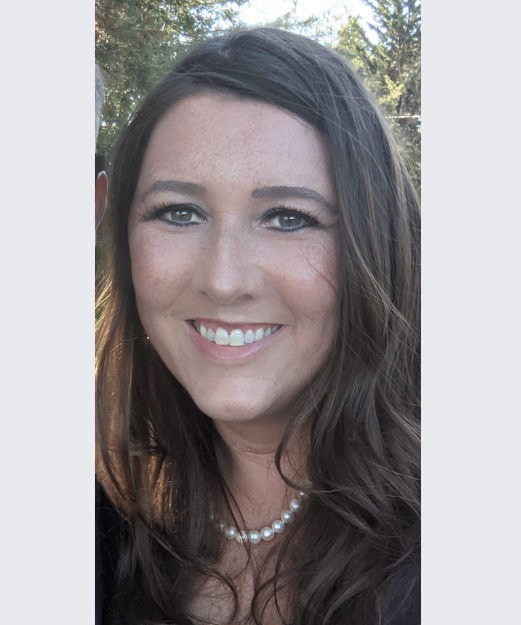 Morgen Patrick has tirelessly served Northwest Wyoming though the Educational Opportunity Center and adult education services for for the past 11 years. Having attended conference trainings 2-3 times a year as well as numerous webinars on topics such as Financial Aid, FAFSA, Admissions and other higher education topics, she has become passionate about sharing the information she has learned.
She believes that advocating for the students especially those in unique situations is so important in the roles we serve as counselors and coordinators for Youth in Transition and other difficult situations.
She has a Bachelor's Degree in Criminal Justice and Post-Bachelor's training in Secondary Education and Speech Pathology.
Karen Hassett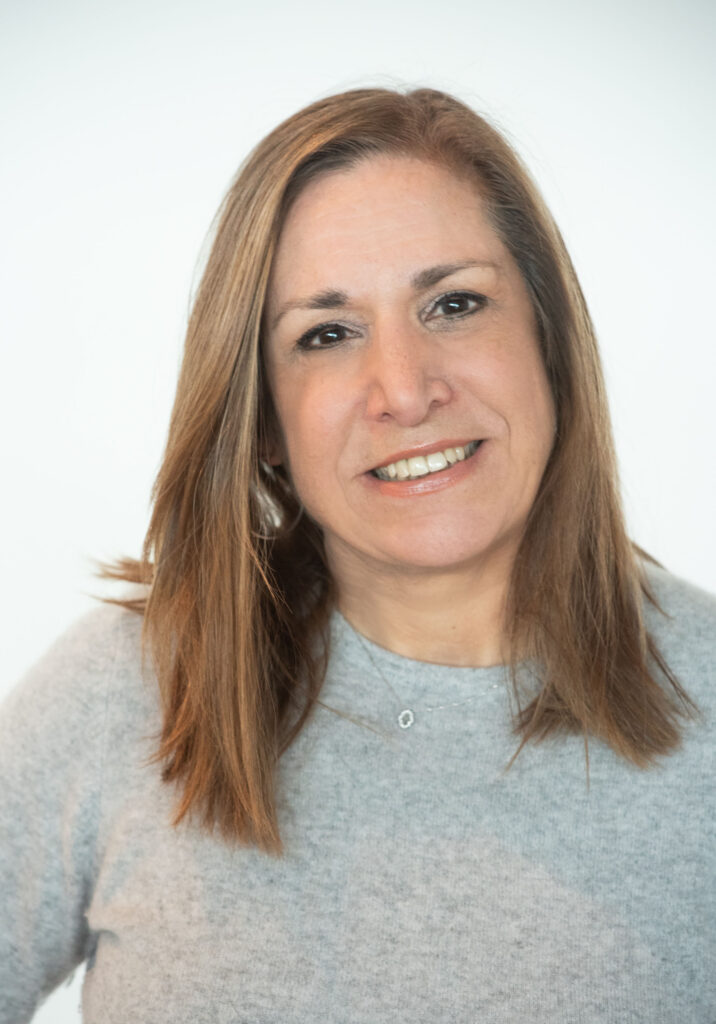 Karen Hassett is the Financial Education Director for Pennsylvania Assistive Technology Foundation (PATF), a statewide non-profit organization that provides education, financing, and advocacy for individuals with disabilities and older Pennsylvanians for the purchase of assistive technology. PATF is a state-accredited and federally-certified Community Development Financial Institution (CDFI). Since 1998, PATF has extended more than $45 million in loan extensions to 4,500 individuals with disabilities.
Before joining PATF, Karen directed financial literacy education and outreach at a Philadelphia-based financial counseling and education agency. She began her career in financial education over 10 years ago at a Delaware County-based credit union where she managed the overall strategy for financial education including designing and implementing content, and community outreach. While at the credit union she co-created a literature-based financial education program, based on the beloved children's book characters, The Berenstain Bears. This program, marketed nationally to other credit unions, focuses on the financial concepts of Save, Spend, Share, and Earn.
In addition to her financial wellness advocate and educator role, Karen volunteers as a financial coach for Habitat for Humanity, serves on the FEAA scholarship committee, and is a FIRST Robotics judge. Karen has her master's degree in education and is a Pennsylvania-certified teacher.
Susan Tachau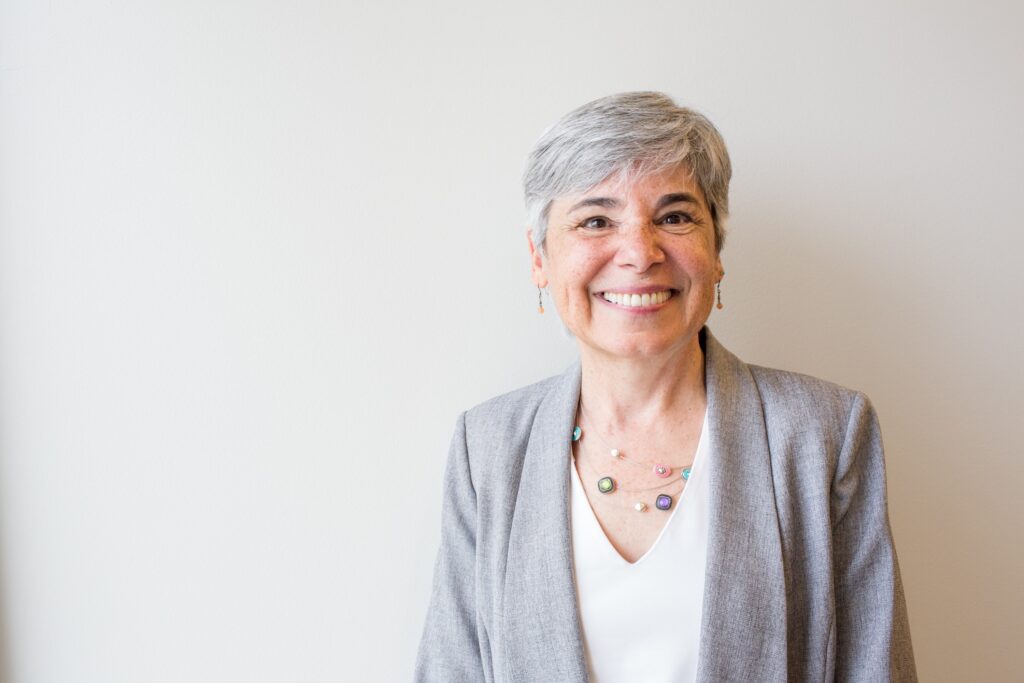 Susan Tachau is co-founder and Chief Executive Officer of Pennsylvania Assistive Technology Foundation (PATF), a statewide non-profit organization that provides education, financing, and advocacy for individuals with disabilities and older Pennsylvanians for the purchase of assistive technology. PATF is a state accredited and federally certified Community Development Financial Institution (CDFI). Since 1998, PATF has extended more than $42 million in loan extensions to 4,100 individuals with disabilities.
Susan co-authored the first-of-its-kind, award-winning, comprehensive financial education book and educator's guide for people with disabilities, Cents and Sensibility: A Guide to Money Management, and co-developed a companion website, StudyMoney.us. She developed a model financial education program for youth with disabilities who are transitioning into adulthood.
Susan serves on several Boards of Directors and advisory committees, including National Disability Institute, National Disability Finance Coalition, PA Statewide Independent Living Council, and the Technology Subcommittee of the National Council on Independent Living. Susan received a B.A. from Colorado College, a M.A. from Rutgers University, and a Doctor of Humane Letters, honoris causa, from Colorado College.
José A. Medina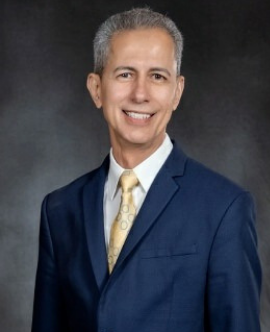 Jose A. Medina has a Bachelor's Degree in Business Administration with a concentration in Accounting and a Masters's Degree in Business Administration with a concentration in Management and Finances, both acquired at Universidad Metropolitana in Cupey, Puerto Rico. He graduated with honors in both degrees.
He is currently completing his Doctoral Degree in the Business and Entrepreneurship School at the Ana G. Méndez University located in Gurabo, Puerto Rico. His thesis will concentrate on the personal finances field to contribute with an operational and educational model based on the cooperatives movement. The main objective of his work is to provide each individual with strategies and solutions to reach sound financial goals.
He is President and Owner of "Finanzas Al Máximo", a corporation where he and his work team offer conferences and seminars to the public sector, private enterprise, nonprofit organizations, churches, schools, universities, small business and credit unions. The topics of the conferences are mainly related to Personal Financial Planning. The main targets of this organization are Business Men and Women, Single Mothers, Marriages, Families and Individuals offering help and alternatives for each particular economical situation. One of the principal programs of the organization, Financial Counseling Program for the Employee, is directed towards the employees in a corporation and tools are given to them to be able to plan adequately their retirement, to deal with a financial crisis, or to deal with employment termination. And create the system financial 5-3-11 : "Transform Your Finance in 5 Steps".
Arelis Rivera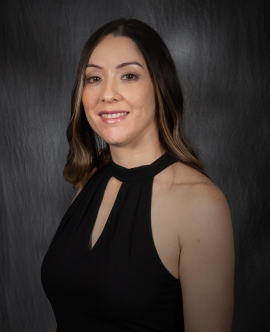 Arelis Rivera González is a member of the Finanzas Al Maximo team in Puerto Rico.
Ms. Rivera has a Master of Business Administration with a Concentration in Finance from the Universidad Metropolitana in Cupey, Puerto Rico. Her research work was related to the Financial Impact in the Marital Union with the purpose of providing tools and solutions for a healthy relationship.
Ms. Rivera is a Certified Coach of Personal Finance from the Instituto de Finanzas Personales de Puerto Rico.
Robert Arnhold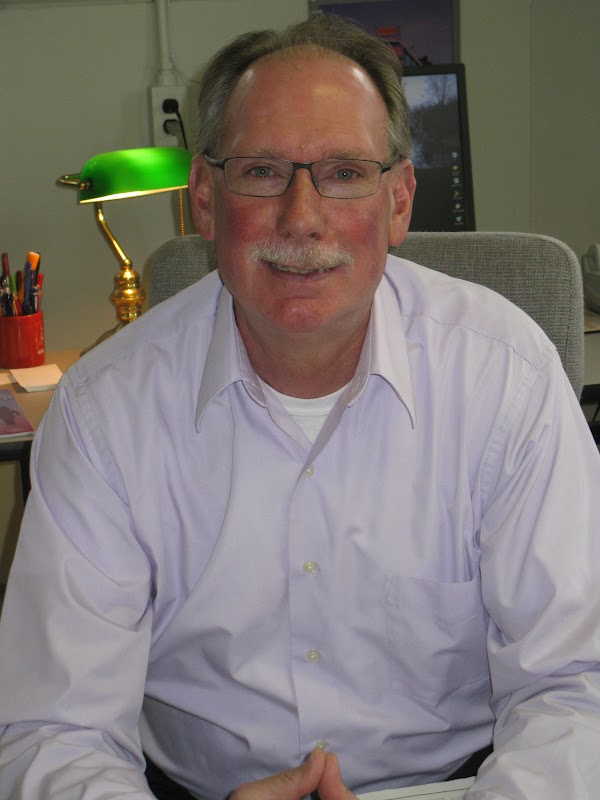 Dr. Arnhold has recently retired as Professor Emeritus from Slippery Rock University after 33 years. He was responsible for starting the Adapted Physical Activity undergraduate and Master of Science Degree Programs as well as several programs focusing on independence and improved quality of life for persons with disabilities. These include the Storm Harbor Therapeutic Riding Center at SRU, the Transition Achievement Program (TAP), and the Rock Life
Program. TAP provides high school students with intellectual and other developmental disabilities with job training, health and wellness initiatives, and an independent living curriculum. Rock Life offers students with disabilities the ability to attend postsecondary education, live on campus in a fully inclusive setting, and enjoy college life as many of their peers do every day. Dr. Arnhold was responsible for garnering grant funding in excess of $7 million dollars while at SRU.
He is currently CEO of Growing Together Aquaponics, Inc. which is a job training, employment, and management/leadership program for young adults with intellectual and other developmental disabilities. This initiative is a community-based partnership with the North Country Brewing Company. He also consults regularly with the Pennsylvania Assistive Technology Foundation where he was instrumental in piloting Financial Education curricula for
this population.

Emily Schwartz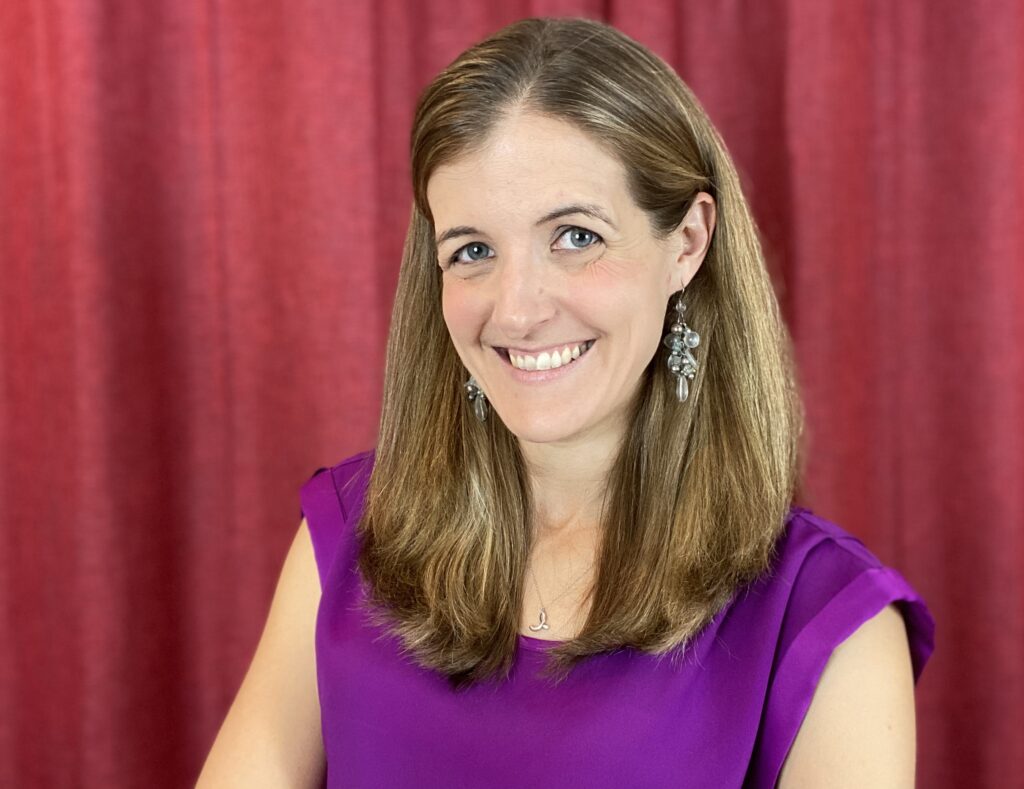 Dr. Emily Schwartz, sometimes called the "Bill Nye of personal finance," runs the MoneyMoments financial education program on the Arizona State University campus.
She has helped thousands of people in Arizona and across the country rethink their financial habits and pinpoint their money struggles.
Known for her ability to break tough concepts down into relatable chunks, Emily leaves attendees prepared and inspired to tackle their financial plans with concrete, real life strategies.
Theresa Popp Braun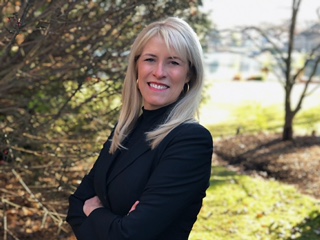 Dr. Theresa Popp Braun is the Midwest Regional Director for the AccessLex Institute Center for Education and Financial Capability where she directs AccessLex financial education programs and activities, including the award-winning MAX by AccessLex program, at American Bar Association approved member law schools and partner schools in Illinois, Indiana, Michigan, Ohio and Wisconsin.
Theresa has more than twenty-five years of experience as an administrator and practitioner in higher education and non-profit organizations, including serving as the director of student financial aid and student wellness divisions. She has also led a private angel investing fund. She is an Accredited Financial Counselor (AFC) and Certified Educator in Personal Finance (CEPF) and her academic credentials include three degrees from Bowling Green State University, including an earned doctorate.
Dr. Braun's dissertation research examined demographic predictors of undergraduate federal student loan debt and she has also studied policy considerations within federal student loan repayment plans, financial aid awards and cost transparency and ethical considerations in the administration of federal student loans. She has been recognized by the Ohio College Personnel Association for innovative wellness programming and her publications include the Journal of College Student Personnel.
Jen Jones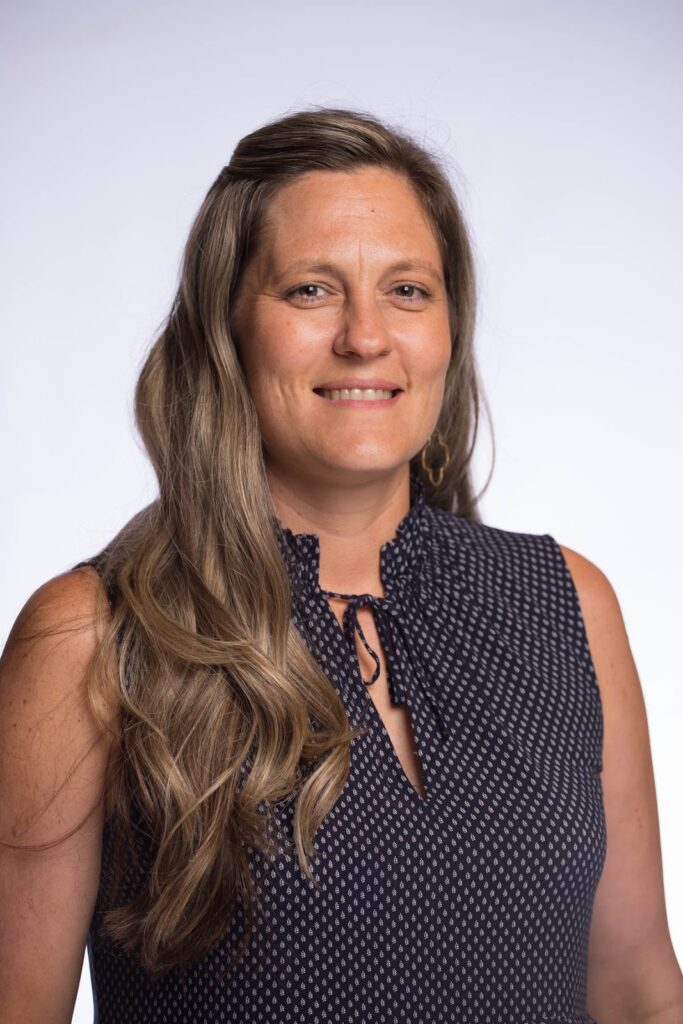 Jen has been teaching high school for 22 years, personal finance for the last 8 years. She has a Bachelors in Business Administration with a specialization in Accounting and worked at a public accounting firm for 4 years before teaching.
Jen has a passion for personal finance. 4 years ago she went before her school board and received approval for a local requirement for a full year of personal finance for all graduating seniors.
Jeanne Walsh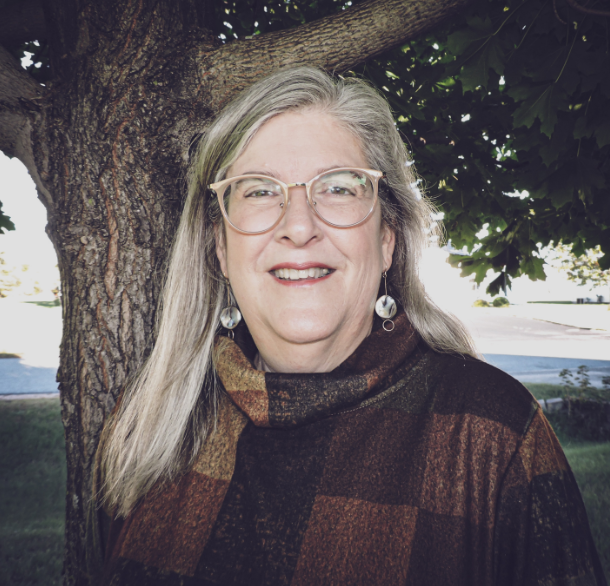 Jeanne Walsh is a Human Development and Relationship Educator for the University of Wisconsin-Madison, in the Division of Extension. Jeanne works in Chippewa County with her primary programming in financial well-being. She specializes in working with low income and justice involved audiences.
Jeanne has her MS Ed. and BS Ed. as well as a certificate in Educational Leadership. Prior to working for UW-Madison, Jeanne worked for the Northwood Technical college for 17 years as an adult basic education and GED/HSED educator
Amanda Kostman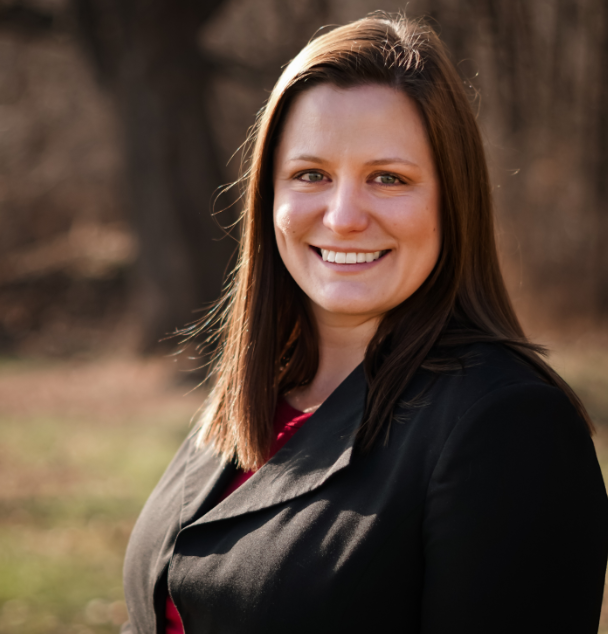 Amanda Kostman currently serves as a Human Development and Relationships Extension Educator with the University of Wisconsin-Madison, Division of Extension. Amanda works with individuals and families to enhance the financial wellbeing of clients through coaching, education and partnerships.
Amanda received her BS degree for the University of Wisconsin-Parkside and her MS degree from the University of Nebraska-Lincoln. In her free time, Amanda enjoys spending time with family and friends, travelling, gardening, preserving food from her garden, weaving baskets and volunteering.
Brenda Jimenez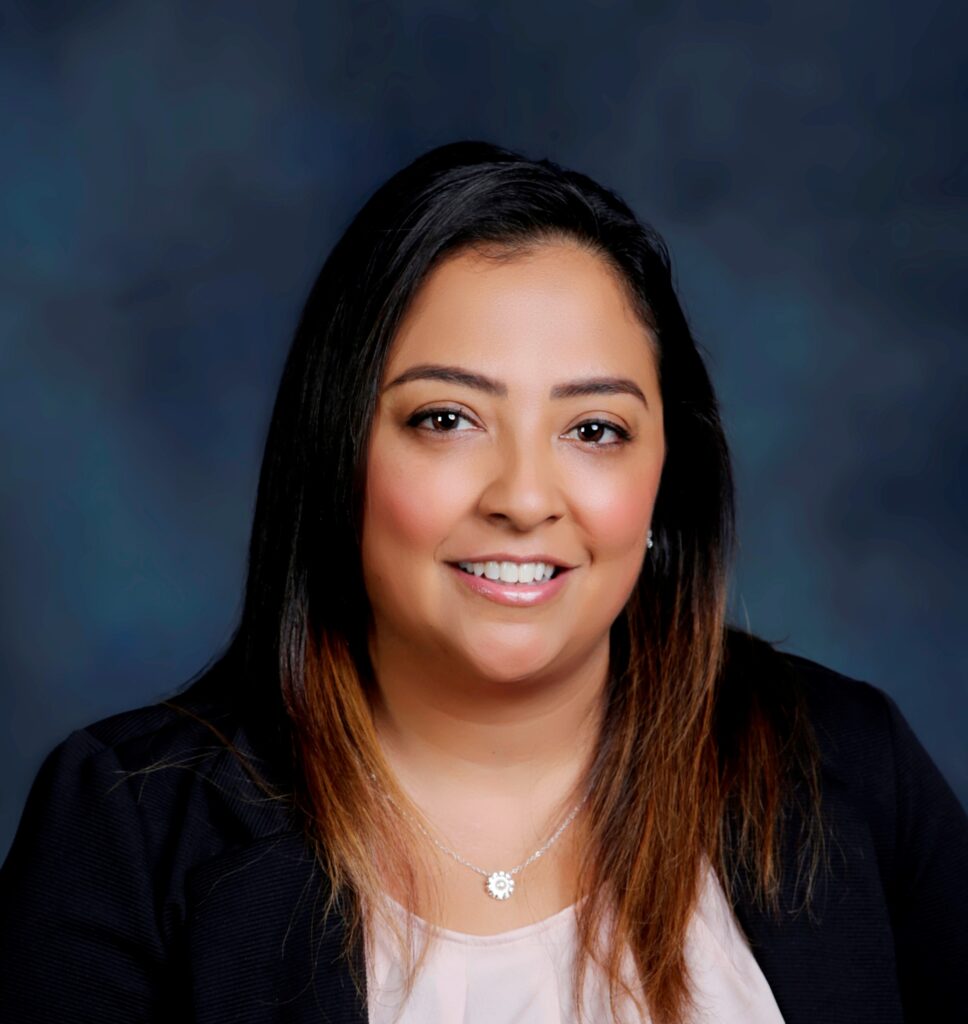 Brenda Jimenez serves as the Senior Program Manager for the Financial Capability program area for the National Association of Latino Community Asset Builders (NALCAB).
In her role at NALCAB, Brenda supports organizations through grant-making, technical assistance and training intended to build the capacity of financial capability programs. Prior to joining NALCAB, Brenda worked as a Financial Counselor for a local nonprofit in San Antonio. Brenda brings several years of experience in higher education, grassroots work and outreach for nonprofit organizations.
A native of El Paso, Texas Brenda is fluent in English and Spanish. She holds a bachelor's degrees in Communication and Hispanic Studies from the University of Texas at Austin and a master's degree in Public Administration from the University of Texas at El Paso. Brenda is also certified as Master Trainer in Credit as an Asset from the Credit Builders Alliance (CBA).
Ramat Oyetunji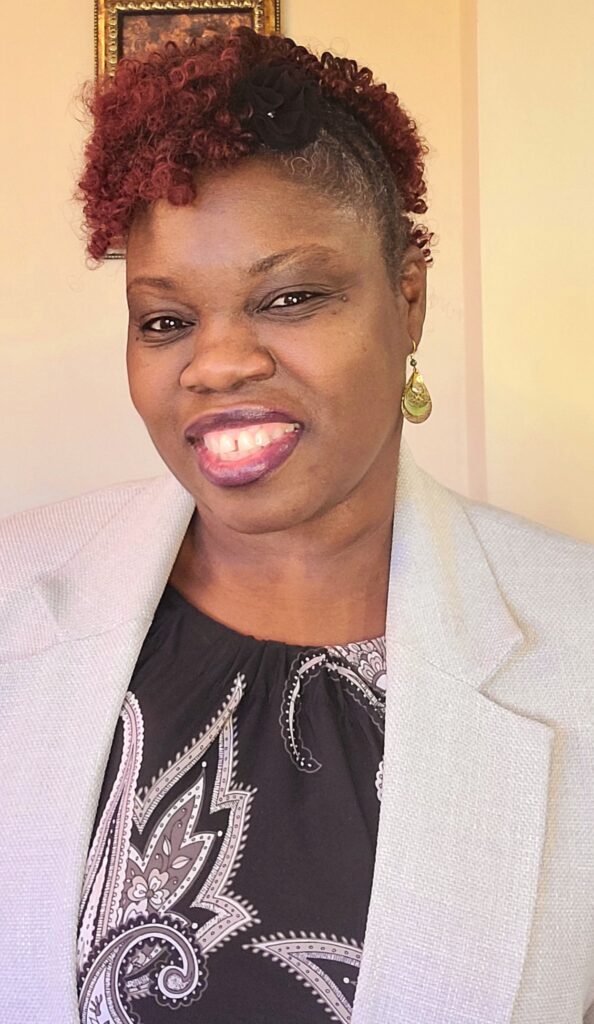 Ramat Oyetunji is the Founder & CEO of The FI Woman, LLC and a Certified Personal Finance Counselor.​ She retired at 44, one year earlier than her original plan to "FIRE" (Financial Independence Retire Early) at 45.
Ramat graduated from the University of Maine in 2001 with a BS in Mechanical Engineering and in 2005, with an MBA. She is a former licensed Financial Advisor for Edward Jones Investments.
Ramat established The FI Woman in 2015 as a Registered Investment Advisor, with the mission of showing women how to achieve financial independence by becoming savvy stock market investors. Her original mission has since evolved beyond teaching about the stock market, to promoting financial literacy and helping companies establish Financial Wellness programs that engage, support, and retain employees.
Ramat is also the author of three Personal Finance books available on Amazon, including a financial book for kids that she co-authored with her 9-year-old daughter in 2021.
Ramat sits on the board of the LEAD Scholarship Foundation Inc, and is involved in various community activities.
Julie Heaton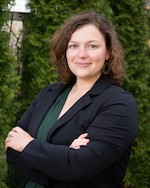 Julie Heaton is Director of the Penn State Sokolov-Miller Family Financial and Life Skills Center. She holds a Bachelor of Arts in Religious Studies from the College of William & Mary, VA, a Master of Public Administration, and a Graduate Certificate in Public Health Administration from the University of Montana.
Hailing from the central Appalachians, she began her work in financial literacy while employed by a domestic violence prevention non-profit in rural North Carolina. The experience helping victims rebuild their lives financially revealed to her the ability of financial literacy to self-empower and improve wellbeing. Since then, her work and research has focused on how to make financial education accessible, affordable, and inclusive for all learners.
Before coming to Penn State, Julie taught personal finance at the University of Montana and served as Director of the University of Montana's Financial Education Program. Julie is committed to putting student success at the center of her work and hopes to share the strength that can be achieved through financial fitness.
Sarah DeWolfe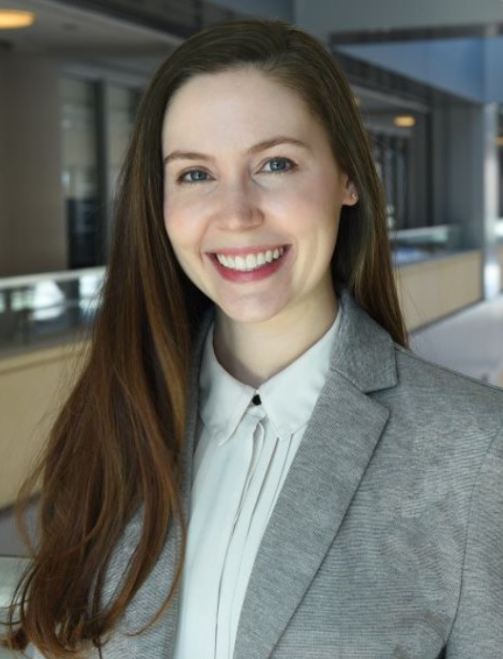 Sarah DeWolfe is an Education Program Specialist for The Pennsylvania State Sokolov-Miller Family Financial and Life Skills Center. She holds a Bachelor of Science in Zoology and a Master's in Social Work from Southern Illinois University Carbondale, and is a licensed social worker.
Sarah facilitates the center's mentoring program and works with Penn State's numerous campuses to promote financial literacy programs and services across the University. Sarah takes a holistic approach to financial coaching, and is dedicated to helping Penn State students understand financial literacy as an integral part of their lifelong well-being and success.
Dana Miranda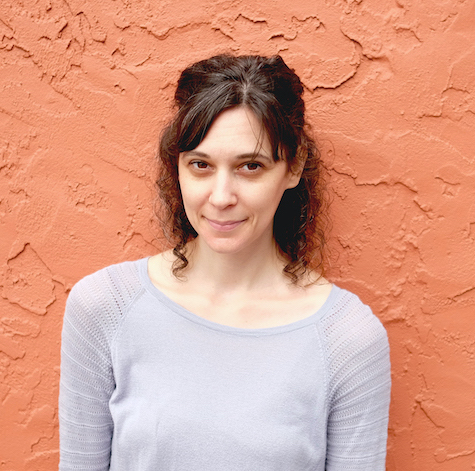 Dana Miranda is a Certified Educator in Personal Finance® and founder of Healthy Rich, a platform for inclusive, budget-free financial education.
Before founding her company in 2021, Dana was a staff writer and editor at The Penny Hoarder for four years and a freelance personal finance writer for two years.
She's written about work and money for publications including Forbes, the New York Times, CNBC, NextAdvisor, Insider and Inc. Magazine.