The Institute for Financial Literacy is now accepting speaker proposals for the 2024 Annual Conference on Financial Education!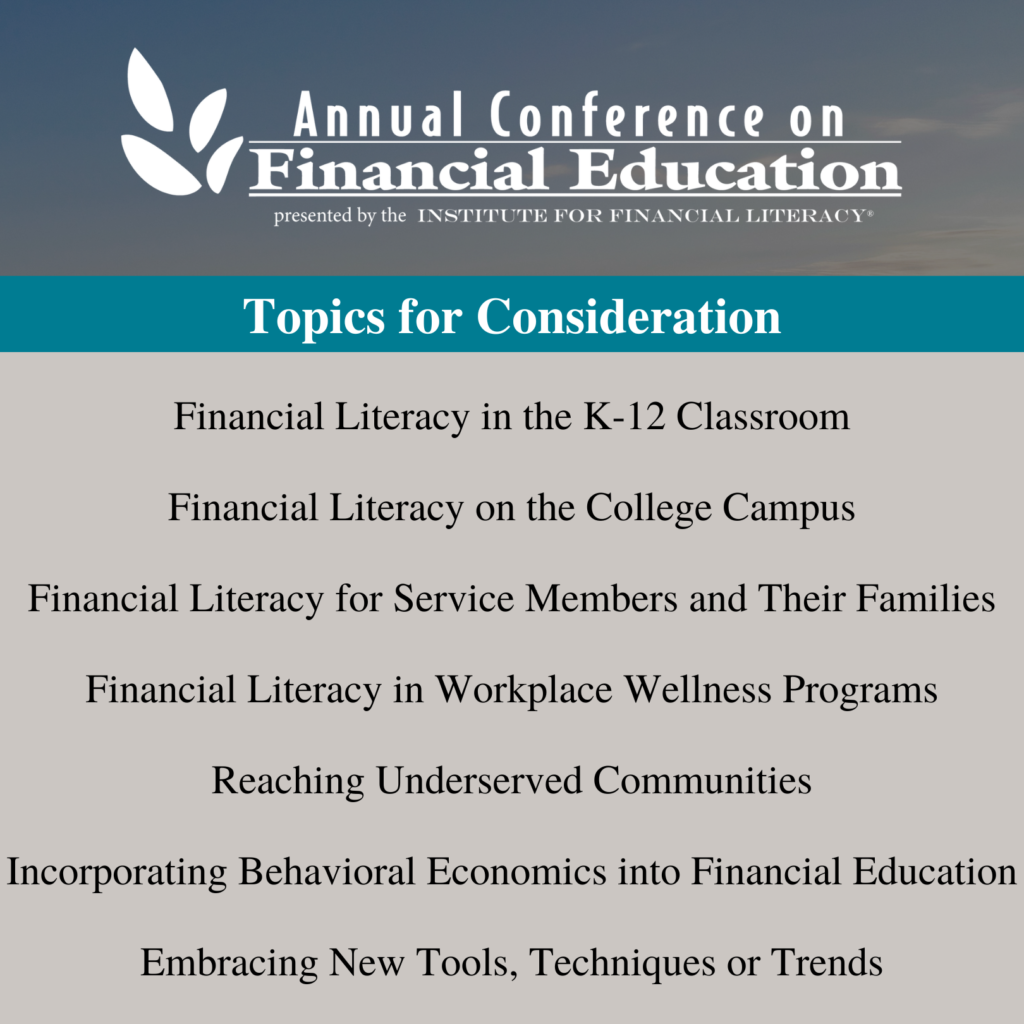 The ACFE offers General and Concurrent Sessions Days 1 & 2 and General Sessions Day 3. Concurrent tracks will be based on the major themes we see throughout the proposals. This helps us prioritize timely content our speakers are passionate about.
If you are new to the Conference, we encourage you to click here to review a few of our past agendas to see what a typical day at the ACFE looks like.
All 2024 sessions will be presented in person at the Hyatt Regency Louisville. The deadline to submit a proposal is Friday, November 3, 2023.
If you have any questions about participating in the ACFE, please contact Rachel Gordon at rgordon@financiallit.org.